Looking at Hill Country Estates? These Questions Can Help You Choose.
Should you buy a newly constructed home? This is a difficult decision for many because you are buying the home from a builder it can be a different process than purchasing a home from an owner that has lived in the house. These tips can help you understand the buying process better and guide you once you've narrowed down your selection between Hill Country estates.
Have you researched the builder?
Just like you would research current home listings or other parts of the home search process, you want to be sure that you've researched the Hill Country builder behind the home you are considering purchasing. This requires a specific set of questions that differ from the normal initial home questions. HGTV advises speaking to your real estate agent to find out if the builder is reputable.
Also, drive the neighborhood and ask owners of homes built by companies you are considering what they think about their experience. In addition, many times you can find good (or bad) reviews about national builders online. The Better Business Bureau accredits home builders just like any other industry; check with the areas BBB to find out if your builder is accredited.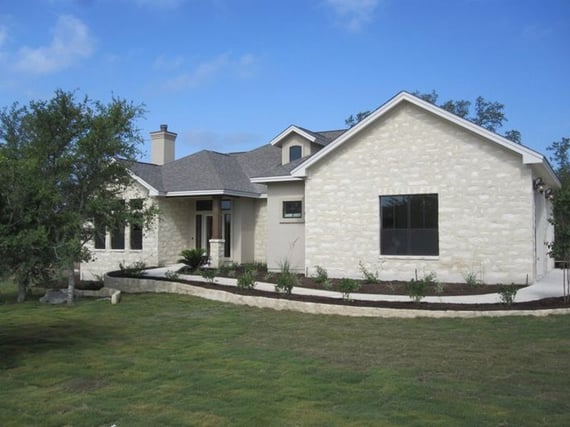 Should You Have a Home Inspection?
Yes, you need one on new construction and no a walkthrough with your builder does not take the place of this. Actually, many real estate experts would advise you to get two. First, in the early stage of the build, get your home inspected, this can catch fundamental mistakes before they become a permanent, and expensive, part of your new home. The last should happen once your home is finished before you move it. No matter how perfect your builder has been, hire an independent inspector to conduct your final inspection.
What Should You Know About New Home Warranties?
New home warranties cover things like ducts, air conditioning and heating units and windows. Many builders offer homeowners warranties that they cover or have acquired through a third party. Because many larger items aren't covered in this type of home warranty, some homeowners choose to take out additional coverage.
You can be sure that you've covered all the details when you purchase your newly constructed hill country estate at Vintage Oaks. Our team specializes in helping you form a relationship with the right premium builder that can create the exact home you are looking for. Download our Hill Country Real Estate Buying Guide for more information about homes at Vintage Oaks.