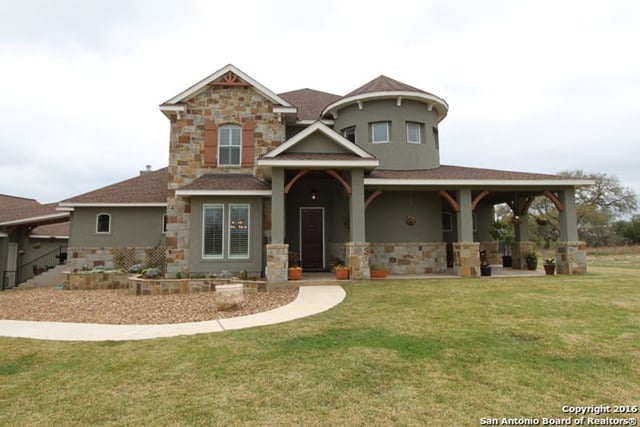 The New Braunfels real estate market shows no sign of slowing. According to data from the Texas Association of Realtors, home prices, active listings, and single-family homes sold were all up in the first quarter of 2016, indicators of a continued strong real estate market. At the same time, days on market dropped from 74 to 67 while months of inventory also continued to drop, down from 3.5 to 3.2.
The dwindling availability of homes in the Hill Country is a familiar tale, as the growing popularity of areas like New Braunfels are creating an inventory crunch. The answer for many Hill Country real estate buyers has been to build a custom home, and the resulting sales at Vintage Oaks have made the masterplanned acreage community the fastest-selling community in the Hill Country for the last three years.
New Braunfels' popularity is also an outgrowth of buyers' desire to be close to larger cities like Austin and San Antonio—and their vibrant job markets—while still maintaining a small town way of life in a nature-, entertainment-, and recreation-rich setting with great schools and an abundance of things to do. Impressive employment growth in New Braunfels brings jobs even closer to home for those looking to buy land in the Hill Country. Canadian-based CGT U.S. Limited is the latest company to be tempted by "the advantages in Texas — particularly New Braunfels," CGT CEO Craig Richardson said in a statement about the new manufacturing facility that will bring hundreds of jobs to the city.
The world's largest retailer, Amazon, is opening a new 855,000-square-foot fulfillment center in neighboring San Marcos and hiring 1,000+ employees, hundreds more will be employed at the new HEB+ on the Northeast side of New Braunfels—the first of its kind in the city—and Epic Piping recently announced an employee expansion of hundreds more jobs at its San Marcos facility.
Ongoing employment growth in the area—New Braunfels gained almost 2,000 jobs last year—is one of many reasons the city is projected to grow another 36+ percent in the next 15 years; New Braunfels was just named the second-fastest-growing city in the nation.
For more information, visit Vintage Oaks. The Hill Country's favorite community features a range of New Braunfels land for sale in both gated and non-gated neighborhoods, an array of resort-style amenities including pools, a lazy river, walking trails, and ball fields, and a desirable location right on the Texas Wine Trail.
You can also click below to view an interactive map of newly released homesites.