Get Your Yard Ready for the Next Season With These Home Landscaping Ideas
The time has come for you to begin tidying up your yard. The brown grass is being replaced by lush green blades that are trying to peek out and your flower beds are in serious need of colorful flowers. What projects can you handle without a gardner and what flowers will grow and look best in your yard? Picture Perfect Landscaping offered these helpful ideas to help you get your home landscaping under control before the heat of summer hits.
The article first suggests to get started cleaning up your landscape by removing all the thatch. Thatch is the dead, straw-like grass that covers your yard during and after the winter season (and most likely your carpet if you have pets that come indoors). It will take some arm work, but running a rake through the grass and loosening the thatch will allow fertilizer to work its way into the ground. During this process, Picture Perfect advises to lay weed control and crabgrass preventative if you aren't planning to lay sod.
Next, begin planting any new shrubs and of course, new flowers. The Dallas Morning News made a few suggestions of colorful flowers that grow well in the hot Texas summers. Autumn Sage is a native Texas shrub-like plant that blooms into the fall. It normally produces bright red blooms, but is available with white and pink blooms deviations as well.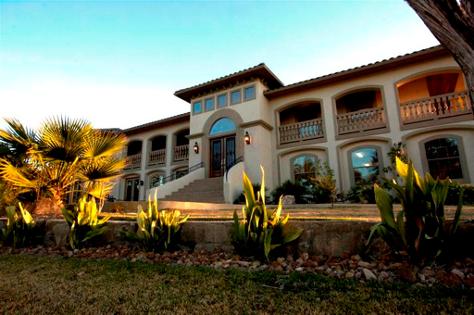 Dwarf Mexican Petunia is another type of plant that blooms from spring until fall. This version of the petunia does well in direct sunlight, cut them back at appropriate times and the blooms are even more beautiful.
The worst, yet best, part of home landscaping is weeding. Every time you pull up a weed it seems like three more are there to instantly replace it, but there are things you can do to avoid spending much of your weekend on this project. Fine Gardening suggests leaving weeds that are "sleeping" alone. Don't dig deep into the soil in an attempt to get the hard to reach weeds. If they are two inches or more below the ground, leaving them alone most likely means they will remain dormant.
Mulching is helpful in maintaining weed growth as well as making your yard look well-kept and beautiful. It also saves your soil from washing away and holds water at the roots of your plants and flowers, allowing you to water less.
Get creative with your yard this year! There are a wide variety of plants that make great home landscaping additions to any yard. Stop by and take a look at Vintage Oaks, our community offers homesites that take full advantage of the Texas Hill Country landscape and the beauty it offers.