The Austin Housing Market is Quickly Climbing to the Top
Are you finally ready to take the plunge and look for a new house? You might want to put Austin,Texas at the top of your list. The Austin housing market is currently on top of its game and is ranking as a top city in having one of the vigorous markets in America.
According to a recent study produced by WallethHub, 25 of the largest metropolitan areas in the United States were taken into consideration and tested against 10 metrics in order to be effectively ranked according to market "health." The list of metrics ranged from lowest down payment percentage to the longest time remaining until financial freedom and the results were quite exciting with three Texas housing markets making the top ten list for healthiest housing markets. Coming in at number six, the Austin housing market has dramatically turned itself around and has become a recent and hot competitive market.
In other words, buy now, buy here, buy quick. CultureMap writer Arden Ward explains that while the Austin housing market is becoming more expensive, the benefits that come with it are worth the pretty penny. Just to boast a little, WalletHub's study found that Austin ranked number three in having the lowest percentage of underwater mortgages (at 7.29%) and number two with the lowest down payment percentage (at 14.51%), just behind Austin's sister city of San Antonio.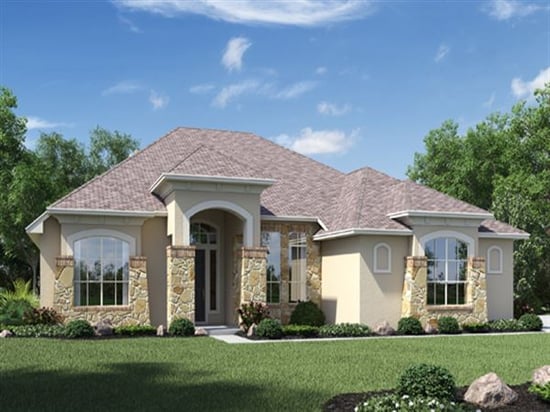 While it's important to realize that the market here has a slightly higher interest rate (4.81%) than the national average (4.71%) and the average time it takes to pay off a first mortgage (22 years) is again, slightly higher than the national average (21 years), the perks of purchasing a home in Austin far exceed many other cities.
Arden Ward further shares how Austin has had another record-breaking month in the housing market this past June in which over 3,000 houses were sold and, for the first time in the city's housing market history, sales exceeded $1 billion. This is exciting news for both buyers and sellers in Austin because it shows the growth and strength of the city's housing market.
The Austin housing market is growing in popularity and strength, it is nearly impossible to leave it off your top list of places to build a home in. Check out our Guide to Buying a New Home in the Texas Hill Country to learn more about what Vintage Oaks in nearby New Braunfels, Texas has to offer.