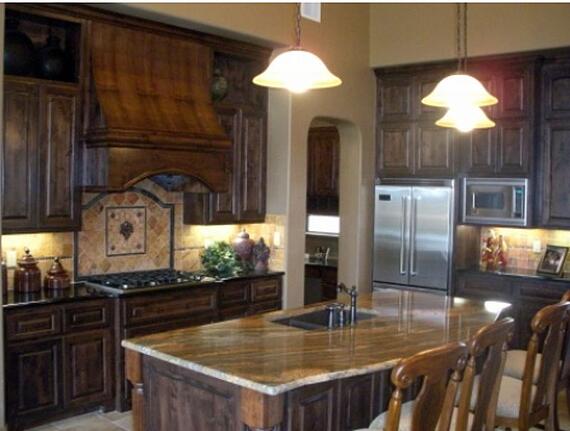 Budget is typically one of the most important factors in buying or building any home. But when that home is custom, budget becomes even more critical. After all, for many, a custom home is the culmination of years of dreaming about the perfect personalized residence in the ideal setting. If you're wondering how to budget for building a home in the Hill Country, here are a few tips.
Embrace the challenge
Setting a budget probably won't be easy if you've been planning for this opportunity and/or have been tucking away pictures, ads, and ideas for what you want the house to look like for years. It is the first of many important decisions you will make along the way, and the one that will drive almost every one of them.
Figure out the basics
The first thing you want to do is figure out the size you want and determine the number of bedrooms and bathrooms you need. Now think about the other must-haves: do you want one story or two? What other rooms do you envision? Are there other features you're expecting that could affect the budget, like vaulted and beamed ceilings, seamless indoor-outdoor living, or a wine cellar?
Consider the materials
A large part of the budget of any house is focused on the materials. A sparse house with little architectural detail and low-end features and finishes will cost significantly less to build than a similarly sized home with pricier materials.
If you're expecting to deck the house out in high-end finishes, make sure you let your builder know upfront. If those features and finishes end up being budget-busters, you may have to pull back somewhere else. Most builders also have resources that could help you find comparable materials at a lower cost.
Do your homework
You've probably already been looking around, getting an idea of the tile you want for the floors, the sink and faucet you want for your kitchen, and the stone you want on the front elevation. If you haven't, it's time to start. The more information you can give your builder upfront, the better focused your budget will be and the quicker you can move things along.
Make sure you get an estimate
Your builder should be able to estimate your price-per-square-foot based on these main elements. And don't forget to add in the price of your land so you know your all-in budget. The total number may scare you, and, if it does, perhaps some edits to your floorplan are needed. But remember to sit down with your lender and figure out your monthly costs if you are financing your home. Spread out over 30 years, the numbers may not be so unforgiving.
Build in a cushion
When your builder gives you the estimate, they may have already built in a cushion to account for unknowns and add-ons. Even if they have, add your own.
When you fall in love with the fancy countertops that are double with what you budgeted, the contingency fund will help.
Compare and contrast
If you are considering multiple builders, make sure to do a line-by-line comparison of your estimates and ask questions about anything you're not sure of. It might be that one offers a better quality of materials or another's lower price is the result of a shorter proposed build time.
When building at Vintage Oaks, the fastest-growing community in the Hill Country, you'll have numerous options to use for inspiration. Drive through the community and take pictures of the houses you like. The sales office can also provide a list of preferred builders to get you started.
For more information, visit Vintage Oaks or click below to download our Custom Home Building Guide.