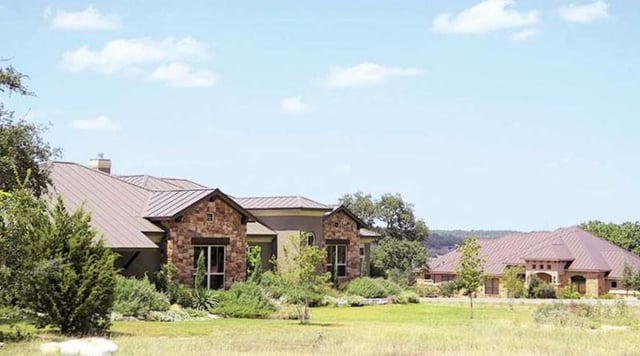 Whether you're building a new home in the Hill Country or buying one, it's bound to be an exciting time. But with all the communities in New Braunfels, how do you know which one is right for you? Within the same city, there may be dozens of places to choose from, and then there are all the neighborhoods within those communities. So how do you even start to figure it out? We've got some tips that will help you find the perfect fit.
Make the easy cuts
Considering several different communities? If you're just starting your search for Hill Country real estate, you need to narrow down your options first. You can immediately eliminate anything over your maximum budget. Then take out any areas where you know for sure you don't want to live. Are there certain types of communities you're not crazy about, like those that only offer builder homes when you're leaning toward building a custom home or those that don't have a homeowner's association or property owner's association when you want to ensure your property values are maintained? Strike them, too. Now look more closely at location.

Asking yourself several questions related to the location of the communities can help you to figure out what's best suited for you:
How long of a commute can you handle? Anything outside of those parameters can be ditched.
How close is the local supermarket, Target, and other shopping and restaurants? You might be able to snip a few communities from your list if they're more remote and it's important for you to be close to these amenities.
How about ample recreation and entertainment and cultural options? Being able to maintain the lifestyle you enjoy is important. No matter how great your house ends up being, you may not be happy if you don't have the things you love within close proximity.
Do you have kids? Obviously the schools are critical. Checking out the best Hill Country schools, if you haven't already done so—and paying close attention to the boundary lines for different schools you are interested in—will shed light on some communities that stand above the others.
Continue paring down
By now you should be left with a much more manageable list, but it can still be paired down further by asking yourself a few more questions:
What type of house do you want to build or buy? Do you see them when you drive through the different neighborhoods in the communities you're interested in? Have you checked in the sales offices to make sure that what you envision is possible there? Talking with the sales agents or a Hill Country real estate agent, if you're working with one, can help you to further examine those communities to make sure they're going to work for you.
Are amenities high on your list? Not just within the local area, but also within your community? This is increasingly important for today's buyers, who want resort amenities at home to be able to stay active and be social. Be sure when you're touring different communities that you spend some time in the amenities to make sure that they meet your needs, are up to your standards, and are well-maintained.
What do you want from your neighbors? Are you looking for a melting pot community with residents of all ages and life stages? Maybe you want to make sure there a lot of young families, or, if you're getting close to retirement age, that you surround yourself with others like you. The quality of your neighbors can be at least as important as the quality of your home.
Getting close to figuring out which community is right for you? A few more activities can help you reach a decision. The first is to do your research. That means going online to research Hill Country communities and the builders and developers there. You'll want to look for any potential red flags that would make you back off. The second is to ask around. Know anyone who lives in the communities you're interested in? Take their temperature about what it's really like to live there. If you don't know anyone, the sales professionals should be able to provide you with names of people you can talk to.
For more information about living in the Hill Country, visit Vintage Oaks. The fastest-growing community in the Texas Hill Country over the past three years, Vintage Oaks is a 3,300-acre masterplanned community between Austin and San Antonio offering Hill Country land for sale and new homes in New Braunfels as well as an array of resort amenities including multiple pools, a lazy river, ball fields and trails, and a Tuscan Clubhouse.
You can also click below to immediately begin your search for Hill Country homes and land for sale.