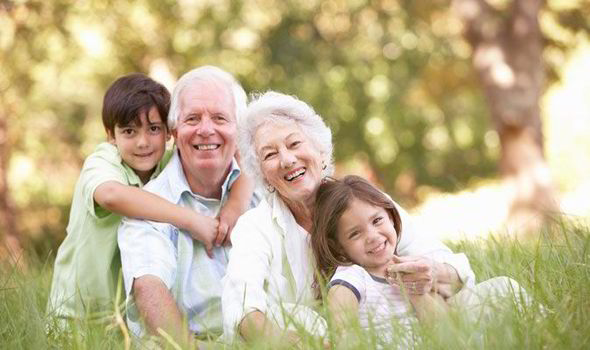 Inman News is one of the leading authorities on the real estate market, and they just published a new report titled, "What today's 55-plus buyers want in a home." It's full of great information about retirement trends, but what's even more interesting is how well it jives with retirement trends in the Hill Country, particularly at leading Texas masterplanned community Vintage Oaks.
"New research shows that for boomers, it's all about location, lifestyle and open space," said Inman. Among their key takeaways: "The results showed that 55-plus homebuyers value amenities, community, flexibility, design—and locations that put them close to all the action. Although tradition says that many boomers are looking to downsize, the largest percentage of those surveyed indicated their preference for a mid-sized house."
These are findings that are shared at Vintage Oaks, where a large contingent of retirees and pre-retirees:
Seek out New Braunfels masterplans because of the abundant lifestyle opportunities in town, as well as the convenience to both Austin and San Antonio
Choose Vintage Oaks, the fastest-growing community in the Hill Country for the past three years, in part for the resort amenities and ongoing Hill Country events that afford them an active, social community
Are rejecting the idea of smaller, cookie-cutter homes, opting instead to build a custom retirement home in the Hill Country that reflect their needs and showcase the latest designs
The research for this report was done in part by Hanley Wood, a real estate media firm, and involved both a focus group and a separate survey studying boomers' "values, preferences and attitudes." The final report clearly illustrated the importance of amenities. "Some favorites include clubhouses, pools and walking trails," they said.
Not surprisingly, those are also among the favorite amenities at Vintage Oaks.
"Above all else," the study said, "Location reigns supreme as a gateway to the fun stuff: restaurants, shopping, entertainment. Proximity to medical services also ranks as an important factor."
Vintage Oaks' location in a private, serene, Hill Country enclave just down the road from all of New Braunfels' amenities and between two of the most dynamic cities in the nation, is a draw for every type of Texas real estate buyer. And the ability to buy land in the Hill Country and design and build a home to their exact specifications taps into their desire for "favored design elements and features among boomers" including open floorplans, high ceilings, natural light, integrated indoor and outdoor space, and sustainable and energy-efficient technology.
"Information gleaned from the focus group helps set the stage on what the 55-plus homebuyer desires in a new home and how the industry should be building its homes," said John McManus, Editorial Director of Hanley Wood's Residential Group, in a press release. "These influential buyers want a fresh start in a vital, connected, accessible new-home environment. And, as millions of baby boomers across the country begin the next phase of their lives, buying the right home is top of mind for them."
Want more information about retiring in the Hill Country? Visit Vintage Oaks, with New Braunfels land for sale from 1 to 14 acres in gated and non-gated neighborhoods.
You can also click below for an interactive map of newly released homesites.