Looking for Something New? You Might Want to Start Looking at Jobs in New Braunfels
The Hill Country area of Texas continues to grow and the city of New Braunfels is no exception. With large companies choosing to open their doors here, jobs in New Braunfels are plentiful. With a job gain of 1,946 in 2014, is it time that you checked out what this area has to offer? W. Scott Bailey with the San Antonio Business Journal recently talked with Michael Meek, president of the Greater New Braunfels Chamber of Commerce about his insights into the growth.
Meeks credits three companies, IBEX Global, CBE Companies and Nexus Medical Consulting with the creation of over half of the new jobs. CBE Companies, a global company, business process outsourcing (BPO) organization, plans to employ 500 New Braunfels residents by 2017. Meek, as cited by CBE's website, is expecting a $370 million dollar or more economic impact on the city over the next ten years.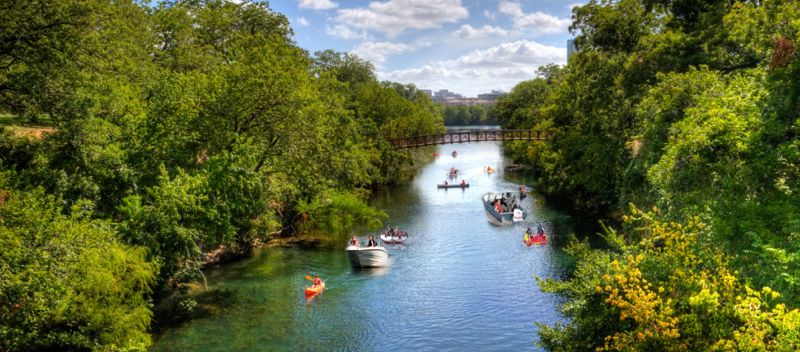 Image Source: New Braunfels Optical
Incentives are credited for bringing CBE, as well as other companies, to New Braunfels. The incentive created specifically for CBE offers the company up to $650 thousand by the year 2019, payment based on accomplishment of established goals. The city and outside research support this as a fair offer based on the return in job growth in New Braunfels.
How are the jobs affecting the economy as a whole? If you measure by taxes, it's nothing but an upward swing. "Job growth here provides shoppers in our stores," Meek said, explaining that sales taxes are the biggest item of revenue in New Braunfels' budget.
The city will continue to grow and with that will come more jobs as city official's continue to court big business to this attractive Texas town.
Would you love to live in a city where business is booming and the quality of life is even better? While you are exploring the jobs in New Braunfels, request information about Vintage Oaks and we'll show you how we make life here even better.