Jobs in Texas, It's Not Just a Size Thing
The Texas economy has been nothing short of a marvel since the end of the Recession, since that time over 1.2 net jobs have been created in Texas. In the other 49 states, only 700,000 jobs were created in all states combined. The state has seen additional jobs added year-after year, with many of the largest cities here making the top of national lists for job growth. What are the contributing factors to the growth of jobs in Texas?
No State Income Tax
A clear statement here is that no state income tax is favorable because it keeps more money in taxpayers pockets. However, according to the Tax Foundation, there is research backing the idea that adopting sound tax policies support economic growth over a long period of time. Many say this directly affects job growth as well. The Tax Foundation ranks Texas tenth-best on its State Business and Tax Climate Index.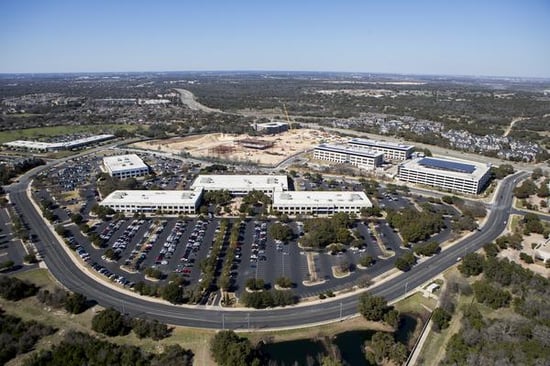 Image Source: Austin Buisness Journal/ Nick Simonite
Which Industries Have Seen Substantial Growth
According to a Texas A&M University Real Estate Center press release, jobs in Texas have eclipsed the rest of the country by 2.8%. The state's non-government sector added 304,300 jobs, which adds up to be a 3.2 annual growth rate. The country's private sector is only calculated to grow by 2.6%. Also, the report states that every industry in Texas has added more jobs than a year ago.
The top ranking industries for job growth was construction, then transportation, warehousing and the utilities industries. These trades were followed by leisure and hospitality, education, health and mining and logging.
How Has This Affected the Housing Industry
Job growth numbers directly translate to the housing industry. Simply, more people in a state means an additional need for housing. According to an article published on Huliq, both pre-existing home sales and new construction sales were up across the board in Texas. More likely than not, the growth won't stop there. The entire state is expected to double in population by the year 2050.
Is it time to narrow your search to jobs in Texas? With the booming housing and job markets, it's time for many to end their home search here. Download Vintage Oak's Guide to Raising a Family in the Hill Country and find out more about living in the area.