Replace the iPads With These Fun Things to Do in New Braunfels
Your kids are restless from being trapped indoors for the majority of the last few months and you couldn't be more ready to plan the much needed road trip or day outing for you and your family. The city of New Braunfels is an off the beaten path, nonconventional travel destination for adults but there are also tons of things to do in New Braunfels for children as well. So turn off the TV, store those iPads, and combat the "I'm bored!" outcries with these events.
McKenna Children's Museum
The museum was created especially to ignite your child's imagination and inspire them to explore and discover more about their world and outer space. The gallery is a collection of exhibits that include gardening, science, technology and healthy living habits. Want to have your own "Night at the Museum?" Call the museum and schedule a time to experience one of the top things to do in New Braunfels.
Natural Bridge Wildlife Ranch
Take your family on a real-life safari. The Ranch is home to over five hundred rare animals. The Natural Bridge Wildlife Ranch consists of 400 acres of land you drive across as animals come right up to your vehicle, but that's only one of many exciting attractions offered. Take time to feed barnyard animals at the Petting Barnyard or strut alongside exotic animals in the Walk-A-Bout.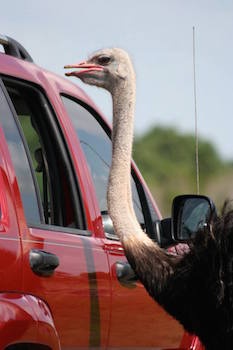 Image Source: Natural Bridge Wildlife Ranch
Spring Loaded Trampoline Park
This trampoline park is 16,000 square feet of indoor jumping amazement. Located at Texas Ski Ranch, this unique venue will tire out even the most energized child in your family. The bounce center includes team games like Trampoline Dodgeball, Spring Floor Basketball and Spring Floor Volleyball that are both enjoyable and a great workout.
The Purple Chair Children's Bookstore
Give your child the joy of adventure through books. This hometown children's bookstore has tons of choices for any reader in your family plus these unique things to do in New Braunfels: storytime with Miss Alyson, Kreative Kids camp and special events with local and national authors. Make that summer reading list exciting and imaginative with The Purple Chair Children's Bookstore.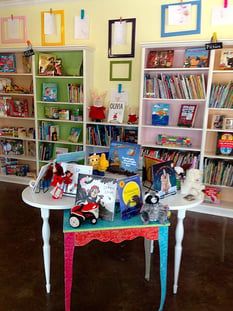 Image Source: The Purple Chair Children's Bookstore
Paint Date at Clay Casa
Do you have an aspiring artist in your family? Take your little Picasso and check out the Clay Casa each Friday of the month for Paint Date. During the event, your child will experience a story and then have the opportunity to get creative with a piece of art that directly relates back to the story.
Would you love to live in a kid-friendly city with tons of active and educational activities for all ages? Bring your family to one of these things to do in New Braunfels and stop by Vintage Oaks to see our pools and recreational parks that are perfect for family living in the Texas Hill Country.