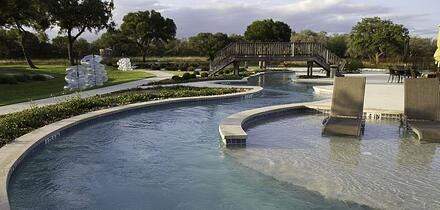 So you've fallen in love with a master-planned community, and everything looks on the up and up. But how can you be sure? When so much money is at stake, you want to be certain you are going to get the value out. So how do you know if your planned community is well managed?
Do your due diligence just like you would with any large purchase. Below we have outlined steps you can take to learn more about the community you are interested in so you can make the right purchase.
1. Ask for references. The sales team at the community should be able to provide you with a list of buyers and current residents. Reluctance to do so may tell you everything you need. And you'll want to make sure you get references for any builders, contractors, and trades people you are thinking of using as well.
2. Before talking to residents, comprise a list of questions that will hit on all the topics you are thinking about and address any possible concerns you may have. Questions could include:
What is their overall living experience been from purchase to living there?
Do they use the amenities?
How is the community managed in their eyes?
Have they noticed any issues?
How are community repairs addressed?
Is there anything they would change about the community or the way it is managed?
What is the best thing about living there?
What is the worst thing about living there?
Would they move there again?
3. Visit the community on your own after you have done your official tour. Pay attention to the way the community looks and how people are interacting. Try to visit during the week and weekend and at different times of the day and night if you can.
4. Visit the amenities on your own as well. Are they being used? Do people seem to be enjoying themselves? Are they well-kept?
5. Google the community. Check Facebook pages. Are you seeing any red flags? If so, ask more questions. The community sales manager should be more than happy to address any concerns.
Land buyers in the Texas Hill Country are drawn to masterplans like Vintage Oaks, with an array of homesites and offerings featuring some of the Hill Country's best views and an abundance of resort-style amenities including pools, parks and ball fields, and the Tuscan-style Clubhouse. Vintage Oaks has increasingly been on the receiving end of the hot local market and is the Texas Hill Country's fastest-growing community.
For more information, visit Vintage Oaks and schedule a tour to discover all this Hill Country master-planned community has to offer.