Master-Planned Communities: Not Your Average Neighborhood
Have you ever driven through a neighborhood and thought to yourself, "Why do all the houses look the same?" For many people this is how they envision life in master-planned communities; cookie-cutter homes standing beside each other one street after identical street.
However, for many communities this couldn't be further from reality. There are many benefits to master-planned community living that go overlooked by a potential buyer or misrepresented based on a past experience with more traditional suburb living.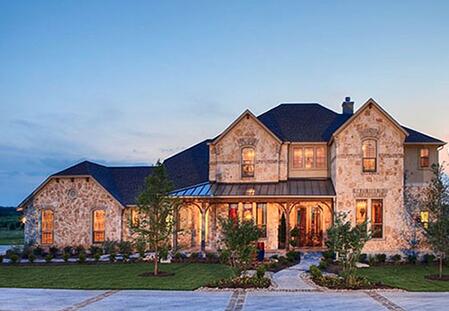 Security
Many people don't believe there's a noticeable difference between security in a traditional community versus that in master-planned communities. Kathleen Ashcraft of New Home Source points out that in addition to providing above-average security features, many master-planned communities offer gated living with additional precautions such as a neighborhood patrol service.
Also, gated communities see less through traffic which allows neighborhood children to play more freely. Ashcraft references the proximity of many of these types of communities to busier urban areas; generally they are further away from highly trafficked commercial areas.
Customization
Often the perceived process of building a home in this type of community is incorrect. Conventional thought is that developers layout similar-looking homes on a generic grid-like design, but master-planned community designs couldn't be more different. Specialized designers and developers plan amenities around their homeowners tastes well into the future like adding natural trail features resembling a nature reserve and pool centers that rival the local waterpark.
Customizing your home also follows this same idea. As Brookfield Communities explains, developers aren't looking to create a community where the homes all look the same, instead a variety of builders are obtained that can build a home that fits both your style and the style of the community.
Future Benefits
The belief that purchasing a home within a master-planned community is a bad idea based on resale value is simply wrong. This general thought comes from the perception that there is always something newer and better being built for a potential buyer and "used" homes are difficult to resell. Year after year, master-planned communities make up a growing number of new home sales in the United States. In addition, these communities are built to look pristine for years to come with additional features being consistently added that future residents will find attractive. Last, homes are not built on standard size lots, allowing for homes to have more space between them with developers not aiming to keep piling more homes into an existing neighborhood.
Do you want to know more about the benefits and layout of a master-planned community? Download our Real Estate Buying Guide and see what makes this style of living so attractive.