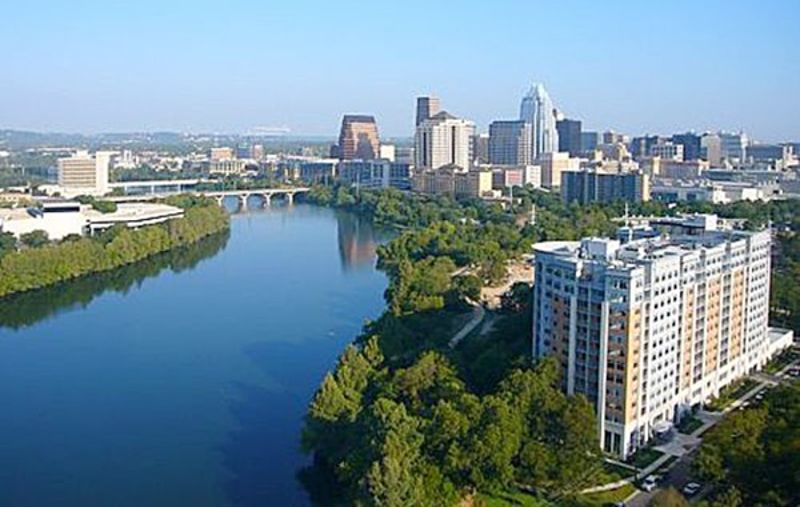 Metrostudy's second quarter 2015 Home Building Outlook projects increasing new home starts for the rest of 2015 and spotlights Austin and San Antonio as two of the top housing markets in the country.
Total U.S. housing starts are "projected to hit 1.07 million in 2015," they said. According to the study, move-ins were up nine percent in Q2 2015 over the same period last year and new housing starts were up 11 percent.
Data from the Home Building Outlook reflects housing construction trends nationwide and spotlights "the Top 100 Housing Markets across the United States". Of those 100, the "best overall new home markets are Denver, Austin, and San Antonio in terms of health and local new home sales forecast."
Austin and San Antonio continue to lead the nation in terms of economic and real estate growth on several fronts. On this year's Forbes' list of Best Buy Cities, Austin was No. 1 and San Antonio No. 6. Based on data from "Local Market Monitor, a North Carolina-based data company" and factors including population and employment growth, annual home price growth, and home price/rent ratio in more than 300 housing markets, these two cities were deemed top choices in which to "invest in housing this year. The key is to buy in cities with strong job growth that people are moving to," they said.
Further fueling growth in the area is the opportunity to be within easy commuting distance to either Austin or San Antonio—or both—while enjoying a calmer way of life with scenic surroundings. For many, the Texas Hill Country city of New Braunfels is increasingly the answer. Home prices within the San Antonio-New Braunfels metropolitan area are up 5.3 percent over this time last year, according to the latest CoreLogic Home Price Index, said the San Antonio Business Journal, an indicator of the area's viability.
New Braunfels is also one of the fastest-growing cities in the country, with 4.8 percent growth over the past year, according to Yahoo.
"New Braunfels is a growing Texas town about 40 minutes away from San Antonio, Texas' third city whose population has hit the million mark," they said. "This German town in the middle of Texas is known for its historic, European-style historic downtown, the Schlitterbahn WaterPark Resort (along with the cold-spring rivers) and its German festivals, the Wurstfest and Wassailfest."
It's also known for masterplans like Vintage Oaks, the fastest-selling community in the Hill Country. Vintage Oaks offers an ideal location on the Texas Wine Trail with a range of homes and homesites and an array of resort-style amenities including pools, a lazy river, walking trails, and ball fields.
For more information, visit Vintage Oaks or click below to download our free Hill Country Real Estate Buying Guide.