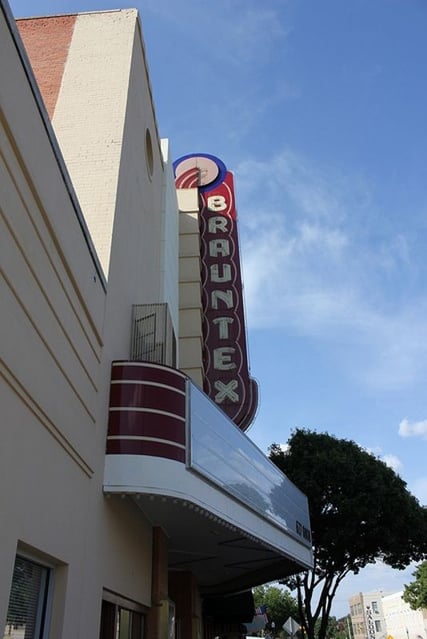 Employment growth in New Braunfels continues with the announcement that CGT U.S. Limited is constructing a new manufacturing facility in the city that will pump more money into the economy and bring hundreds of jobs with it.
"The Canadian-based company, which produces coated fabrics and films for the automotive industry, plans to invest $80 million and create at least 275 new jobs in the Texas Hill Country community, according to an announcement today by Gov. Gregg Abbott," said the San Antonio Business Journal. "CGT CEO Craig Richardson said the new facility will provide an additional source for the company's premium vinyl cover stock for its automotive and industrial customers. Richardson added in a statement that CGT officials "carefully evaluated a number of potential sites in the Southern U.S." and were impressed with the advantages in Texas — particularly New Braunfels." Mike Meek, president of the Greater New Braunfels Chamber of Commerce, told the Business Journal that the deal "kicks off a new industrial park in our area also."
This comes on the heels of several other announcements of economic growth in New Braunfels and the surrounding area. The world's largest retailer, Amazon, will open a new 855,000-square-foot fulfillment center in neighboring San Marcos and hire 1,000+ employees. HEB is building a $14 million HEB Plus in neighboring New Braunfels—the first of its kind in the city. Epic Piping, which supplies pipe to oil and gas as well as the industrial sector, also recently announced new about employment in the Hill Country, with employee expansion that will bring hundreds more jobs to its San Marcos facility.
New Braunfels gained almost 2,000 jobs last year, a trend the San Antonio Express-News says is leading to I35 Corridor cities like this becoming "economic hubs in their own rights." New Braunfels is the 13th fastest-growing city in the nation with projections to grow another 36+ percent in the next 15 years.
Among the drivers: "More people…moving into suburban ring counties that are close to large metro areas. There's more available land there to build, and more businesses and industries — and therefore, more jobs — are also plunking down in those areas. Plus, commuters have easy access to big cities," they said.
The city's population growth is driving New Braunfels real estate sales, and home prices in the region are up 5.3-percent, while inventory is way down. A trend over the past several years is Texas real estate buyers choosing to buy land in New Braunfels to build a custom home in the Hill Country. A favorite spot is Vintage Oaks, a masterplanned acreage community and he fastest-growing community in the Hill Country. Vintage Oaks offers an ideal location in New Braunfels between Austin and San Antonio with a range of homes and homesites in gated and non-gated areas and an array of resort-style amenities including pools, a lazy river, walking trails, and ball fields.
For more information, visit Vintage Oaks or click below to download the free Hill Country Real Estate Buying Guide.