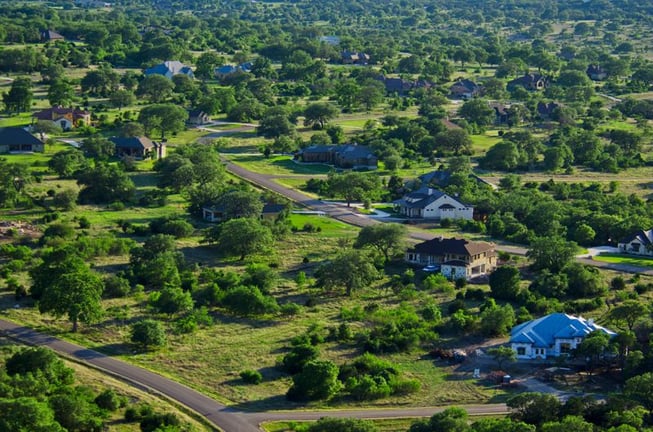 New U.S. Census Bureau data shows that Comal County, home of New Braunfels, was the sixth-fastest-growing county in the country in 2014. The county's population grew from 114,384 in 2012 to 123,694 in 2014, including a 4.4 percent uptick in the 12 months between 2013 and 2014.
Austin, which continues to experience some of the nation's most explosive growth among large cities, "grew from 1,883,051 residents in 2013 to 1,943,299 residents in 2014, adding 60,248 residents for a growth rate of 3.2 percent," said the Austin Business Journal. "That equates to an average of 165 new Austin-area residents a day, including babies born here."
The census data also showed that "Texas grew by 1.92 percent in 2014, adding 508,765 residents and growing from a population of 26,448,193 in 2013 to 26,956,958. Texas' 1.92 percent growth rate tied it for the second-fastest growing U.S. state or territory with the District of Columbia, which added 12,444 residents in 2014, growing from 646,449 residents to 658,893 residents."
New Braunfels and San Marcos have seen the lion's share of growth in the area during the past several years.
New Braunfels was the 13th-fastest-growing city in the nation last year, up 4.7 percent. Between 2010 and 2014, it was the 10th-fastest-growing city in Texas, and No. 6 this year. Projections have the city growing another 36.47% in the next 15 years.
The combination of convenience, natural beauty, great schools, ample recreation, and an array of desirable things to do—from seeing live music to tubing on the river to checking out the charming town of Gruene to wine tasting at one of the Texas Wine Trail's 46 unique wineries—make New Braunfels a favorite spot of visitors and residents. It's equally attractive to large and growing companies thanks to its business-friendly environment and a location that gives them a strategic geographical advantage on the I35 Corridor between Austin and San Antonio. HEB just announced the first HEB Plus is being built in New Braunfels, and a new Amazon fulfillment center, with plans to hire up to 1,000 people, is coming to neighboring San Marcos.
Communities like Vintage Oaks continue to grow along with the city of New Braunfels. Buying land in New Braunfels is a contnuing trend, and this unique masterplan offers a range of homes and homesites in gated and non-gated areas and an array of resort-style amenities including pools, a lazy river, walking trails, and ball fields. These are just a few of the reasons why Vintage Oaks is the fastest-growing community in the Hill Country for the last two years.
For more information, visit Vintage Oaks or click below to download the Hill Country Real Estate Buying Guide.