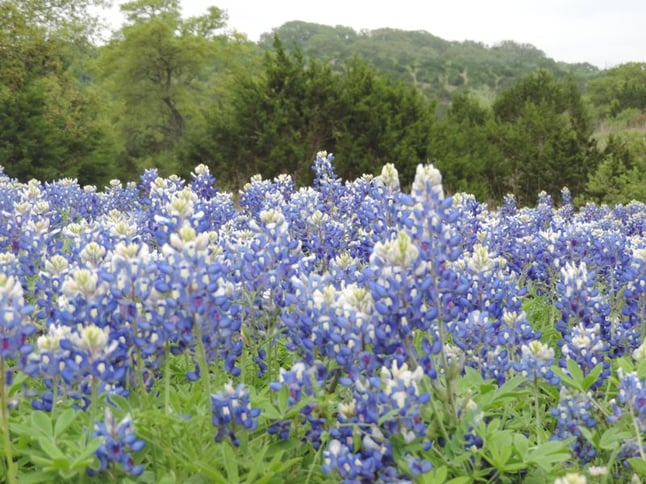 New Braunfels had a record sales tax rebate in June, spurring further development in the 13th-fastest growing city in the nation and the 6th-fastest in the state and showcasing the city's burgeoning retail core.
"Sales made in the city in June resulted in a record monthly sales tax rebate of $2.75 million, which eclipsed—by approximately $130,000—the previous high-water mark of $2.62 million set last December," said the New Braunfels Herald-Zietung. "Figures released by Texas Comptroller Glenn Hegar's office shows the city's rebate for June sales is up 8.53 percent from the June 2014 rebate of $2.53 million, which had ranked as the city's third-largest rebate ever until this month's check came in."
The impressive June figure continues a pattern of strong rebates for New Braunfels dating back to December 2013. "The city, which levies a 1.5 percent sales tax, uses its sales tax rebates to help fund municipal operations and keep property taxes down," said the Herald-Zeitung. "Sales taxes—the municipal government's leading source of revenue—account for 34.5 percent of income for the city's general fund, its main operating fund, while property taxes supply a smaller portion, 26.4 percent. Sales taxes also fund the city 4B Board's economic development and civic improvement efforts."
Tax rebates inspire growth, especially among retailers, and the growing array of shopping opportunities in New Braunfels bear that out. While the San Marcos Outlets just adjacent to the city are one of Texas' ultimate shopping destinations, New Braunfels is increasingly keeping shoppers within city limits with a variety of great options.
Town Center at Creekside
Town Center at Creekside offers an array of shops lead by Target, Best Buy, Belk, JC Penney, Ulta, and Petsmart, as well as movies at Creekside Cinemas and several restaurants. A number of proposed tenants will create even more excitement.
New Braunfels MarketPlace
Led by Ashley's Furniture and Gold's Gym, along with numerous housewares, specialty stores, sporting goods, salon/spa, and an Avis Rent-a Car, New Braunfels MarketPlace offers a little of everything for shoppers. Add in a variety of restaurants and the entertainment/dining experience of Alamo Drafthouse, and you have a popular destination for shopping and more.
Antique Stores
New Braunfels is known for its charming antique stores, and here you'll find no shortage of places to explore.
The Downtown Antique Mall offers 12,000 square feet of antique furniture and collectibles from more than 40 dealers housed in an early 1900s restored building.
Red Rooster World's 25,000 square feet offers more than 65 booths filled with vintage and antique items, including western decor, furniture, jewelry, housewares, and original artwork.
The historic town of Gruene, located within New Braunfels' city limits, is chock full of charming shops and unique items. The monthly Old Gruene Market Days is a favorite event for residents and visitors seeking original art, crafts, local products, and handmade wares.
For more ideas about where to shop in New Braunfels, click here. Looking for information on the best place to buy land or homes in New Braunfels? Check out Vintage Oaks, the fastest-growing community in the Hill Country, or click below for more information about the area.