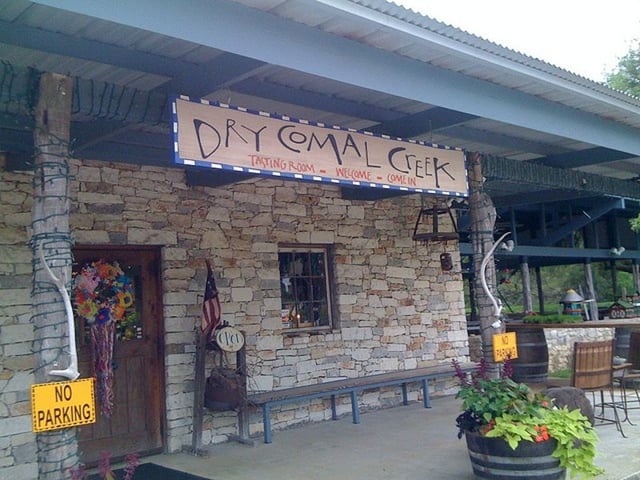 It's no secret that New Braunfels is a great place to buy land, build a home, raise a family, retire, and enjoy living after military service. A whole host of "best of" lists say so, and so do the people who move to New Braunfels and call it home. But it's also a great place to start a business, as evidenced yet again by data released by Texas Secretary of State Carlos Cascos, which showed "double-digit growth for new Texas business creations for the first half of 2016 compared to the first half of 2014," said the New Braunfels Herald-Zeitung. "From Jan. 1 through June 30, 2016, a total of 91,578 new business entities were created with the Texas Secretary of State's office to form new for-profit corporations, professional corporations, professional associations, limited liability companies and limited partnerships. This represents a 10 percent increase from 2015 which saw the formation of 83,235 entities in the same time period."
The New Braunfels Chamber of Commerce provided "the numbers for new business meters from New Braunfels Utilities from 2014 and 2015, at 156 and 187, respectively," they said. That increase tracks with information about new businesses coming to town—businesses that provide residents with even more variety and convenience, and feed into the entrepreneurial spirit so many people who live in New Braunfels have.
Many people who move to New Braunfels to build a home in the Hill Country come from larger cities and are looking not just for a small-town way of life with convenience to big-city amenities, but also an opportunity to own and run a business in the area they love. They find New Braunfels to be a fertile place for business creation, with families, military and retirees that eagerly embrace new restaurants, shopping, entertainment, and retail outlets—all of which combines to create the entrepreneurial, well-rounded city New Braunfels was always intended to be.
"The New Braunfels economic strategic plan in 2012 recognized the importance of assistance to homegrown businesses," Michael Meek, president and CEO of the Greater New Braunfels Chamber of Commerce, told the Herald-Zeitung. "Since that time a comprehensive program has aided this segment in our community. The local (Small Business Development Center), microlending by the People Fund, seminars, expansion of the Central Texas Technology Center and more have given local entrepreneurs the support and infrastructure they need to be successful."
From established corporations looking to expand into the Hill Country market to startups choosing New Braunfels for its friendly business environment, New Braunfels employment growth has been impressive—just one of the many reasons it's the second-fastest growing city in the nation this year. And the popularity of the city shows no sign of slowing; population growth in New Braunfels is expected to remain at notable levels for the next 15 years.
Ready to learn more about living in the Hill Country? Visit Vintage Oaks, the fastest-growing community in the Hill Country for three consecutive years. Vintage Oaks is often the place Hill Country land buyers discover and choose to never leave, with acreage property ranging from 1 to 14 acres in gated and non-gated neighborhoods, resort amenities including multiple pools, a lazy river, ball fields and trails, and a Tuscan Clubhouse, and an ideal location right on the Texas Wine Trail.
Or, click below to start your property search.