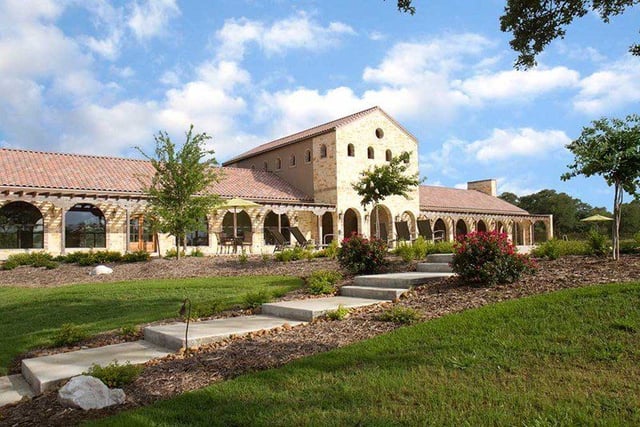 New Braunfels has been on retirees' radar as a warm and inviting city in a peaceful and scenic yet strategic location with great land and home offerings like those at Vintage Oaks, the fastest-growing community in the Hill Country for the past four years. Now, Money magazine has discovered what so many others have learned. The publication just named New Braunfels one of the best cities for retirees.
"New Braunfels already is one of the fastest growing large cities in the U.S., and now it's also one of the best cities for retirees, according to a new list from Money magazine, who used factors including "economic health, cost of living, crime, taxes, weather, ease of living, amenities, housing costs, and growth" to develop their list. "The magazine picks New Braunfels, the second largest city in the San Antonio metro area, as the country's best retirement locale for "encore workers." New Braunfels is the only city in Texas to make Money's list," said CultureMap."
By focusing on "encore workers," Money is tapping into a widespread trend for today's retirees. A 2016 survey from Transamerica Center for Retirement Studies showed that two-thirds of baby boomers intend to work beyond the age of 65. "Many are envisioning a transition that may involve flexible work arrangements, shifting from full-time to part-time or working in a role that's less demanding (39 percent)," said CBS News. "Some want to continue working until it's no longer possible (25 percent)."
The data showed that only 26 percent had planned to stop working entirely, depending on age and savings, making employment opportunities a serious consideration for retirees looking for the ideal setting in which to buy or build a home.
"Launch your postretirement encore career from one of the fastest-growing cities in the U.S.," said Money. "Whether you're after a fun part-time gig to stay active or making a serious stab at a new venture, New Braunfels has the opportunities. Moody's Analytics predicts that between 2016 and 2021 the city will see 15.5% job growth. Located alongside Interstate 35, New Braunfels offers easy commutes to Austin, 50 miles away, and San Antonio, 30 miles away. It's also home to a Walmart distribution center, manufacturing plants (including one for auto-parts production company Canadian General Tower), and Schlitterbahn's flagship water park and resort—a few reasons that New Braunfels has a low 3.6% unemployment rate."
Money couldn't resist also providing an overview of some of the other reasons New Braunfels is so desirable: "the surrounding beauty," which affords great "outdoor pursuits," and the "charming reminders of its German heritage, like the Wurstfest, a sausage festival held every November," they said.
The charm is one of the features that TopRetirements.com called out in its overview of New Braunfels as a leading retirement destination. "New Braunfels, TX is famous with tourists and retirees for its rich German heritage, festivals, and medical access," they said. "People love the people, weather, excellent health care, beautiful hill country and safe living environment, and many good restaurants. New Braunfels is overflowing with old world heritage and small town Texas charm. New Braunfels "offers the best lifestyle for the money for senior citizens in south central Texas.
Living in New Braunfels
Vintage Oaks has long been a favorite of retirees and pre-retirees in the Hill Country, thanks to its great location between Austin and San Antonio on the Texas Wine Trail; abundant semi-custom and custom homes and land offerings from 1–14 acres; and array of resort-style amenities. Vintage Oaks' newest offering, The Grove, has connected with retirees who want to enjoy all the advantages of the Vintage Oaks lifestyle without the maintenance involved in caring for a large piece of property.
The Grove is Vintage Oaks' first community of single-family homes featuring a smaller footprint, with well-designed homes on 60- to 75-foot-wide lots that are easier to take care of. Homebuyers can choose from more than 60 single-and two-story floorplans ranging from 2,100 to 3,500+ square feet with prices from the mid $300s. Open floorplans feature chef-inspired kitchens; great gathering and entertainment spaces; spacious master suites with spa baths; and numerous customizing options.
The neighborhood also features a dedicated entrance off of Highway 46 and a serene setting with 100 acres of beautiful open space, which most homes back to. A new Fitness Center will soon be built in The Grove, adding considerably to Vintage Oaks' outstanding amenities, such as the multiple pools; lazy river; ball fields; Tuscan clubhouse; and miles of walking trails. It will include a lap pool; an outdoor fitness area; cardio rooms; weight and machines; a flex room for fitness classes; saunas; a spa; and locker rooms.
For more information about Vintage Oaks, visit the website. You can also request a copy of the interactive map for the newest property release in the community at the link below.