Home Building Tips That Will Get the Creative Juices Flowing
Excited to begin building your new home but a little concerned about where to start? Making sure you don't miss anything and double-checking that you have thought of everything and added it to your plan can seem a little intimidating. These helpful home building tips can get you thinking, help you get your research started and know what questions to ask your building team and other resources.
Talk to Current Community Residents
There's nothing like the perspective of a current resident. Your future neighbors can give you insight about what they love about community and what was like to buy or build a home there. Their home building tips can help you enjoy the successes and avoid the pitfalls that they've already experienced. Plus, you'll already have a few friends in the neighborhood once you have moved in.
Listen to resident testimonials.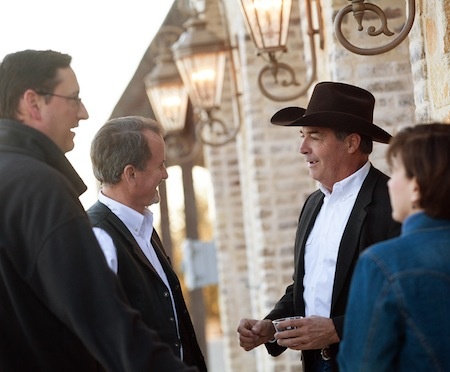 Research Your Builder's Resume
You wouldn't let someone watch your children without knowing their background, the same reasoning applies to your new home builder. Are you able to tour a model home or other homes they've built? Does your realtor or community staff where you purchased your homesite have any insight? What kind of home warranty do they back their work up with?
These are all questions you should ask up front before choosing a builder. In the more recent years, many communities are making this process easier by offering you a choice between a variety of skilled and experienced building companies.
Ask the Right Questions about the Property
Understanding everything about your homesite is essential before beginning to build a home. Jennifer Arndt of Henning Estates advises to research things such as property boundaries and how to protect adult trees on the property. Knowing these things can save you both time and stress in the future and keep your building process on track.
The best home building tip could be to take your time, as the old adage goes, "Rome wasn't built in a day," although your new home will most likely not take that long, don't rush it to completion. However, be assured once you see the finished product it will be well worth it.
Looking for more home building tips from the experts? Download our Guide to Building A Home in the Hill Country and let us start and finish the planning process alongside you.