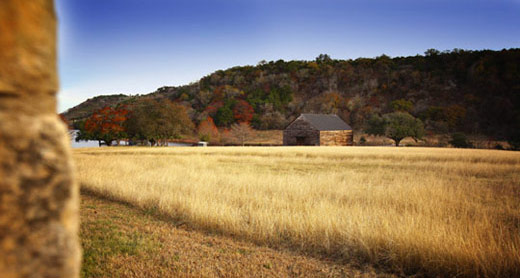 Photo Courtesy of Landmanoftexas.mobi
Business is booming for Texas ranch owners and brokers in the Houston area, which has made the great Texas dream come true, according to Khou.com. Ranch owner Norm Frede, says that the demand for ranch properties have increased due to the rise in profit of oil and gas. For the past 3 years, ranch owners and brokers have seen an overwhelming growth in how fast these properties are selling on the market. "The booming demand for ranch land is a by-product of the booming Texas economy, particularly the energy business. Investors are also attracted by low mortgage rates and the paltry returns now offered by bonds and certificates of deposit."
Although the demand for Texas land is high, the number for ranches are in short supply. Ranch owners believe that more people are wanting to buy ranches for recreation purposes and to reconnect with or to experience the "soul of Texas".
SouthStar Communities has residential developments across Texas that offer a unique experience in addition to land ownership. With acreage lots suitable for your custom dream home, each community has the privacy, location, and amenities that will impress any prospective buyer. First-time ranch buyers or those looking for a genuine, Texas experience, a master-planned community could be the best choice.
Since this is the best time to purchase land, why not purchase ranch property in the Texas Hill Country? Located west of Houston, Vintage Oaks is the fastest-growing community in New Braunfels. Centrally located between Austin and San Antonio, Vintage Oaks is a part of the Texas Hill Country with land for sale up to 14 acres overlooking beautiful views of the Texas sunrises and sunsets. Vineyard Ranch at Vintage Oaks offers private land, horse-friendly homesites, walking trails, and more for buyers who are looking to experience the Texas Hill Country. Call (800)-953-0214 or visit Vineyard Ranch to view specials and schedule a tour of your next ranch home.