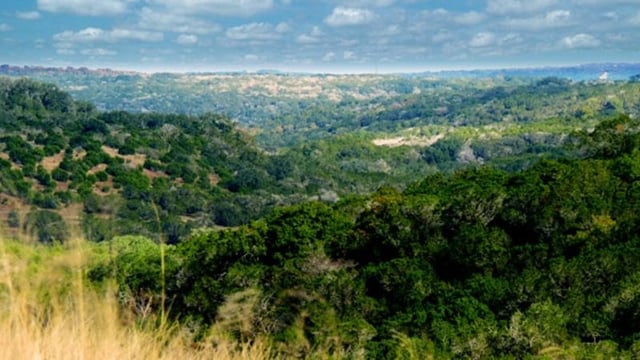 Realtor.com released a new article this week titled "How to Buy Land: Tips to Pick the Perfect Plot,: and it's got some great information for those looking to buy land in the Hill Country.

"There's something thrilling about the idea of buying your own piece of land—raw, untouched property on which you can build your dream home from the ground up," they said. "But picking the perfect parcel can prove a bit more complex than you'd expect. So know what's involved before you dig in!"

We couldn't agree more. So let's get going!

1. Check local zoning laws

"If you think you've spied the site of your future dream home, before you start drawing up an offer, you'll want to check local zoning ordinances," they said. "Because no matter how appealing a piece of land may appear on the surface, if it doesn't meet the specifications for your intended use, you'll find yourself with a costly but worthless hunk of earth."

True. There are plenty of areas in the Hill Country that are rural and may be unsuitable for certain types of structures, whereas other types of communities in the Hill Country will have different requirements.

One of the advantages of buying land in a masterplanned community is that the zoning work has already been done. A sales associate or Hill Country real estate agent can tell you what is and is not allowed, what kind of setbacks are required, and how big, small, and high you can build. Another important factor to keep in mind is that, in some communities, there may be multiple zoning ordinances, like the equestrian lots at Vintage Oaks that exist alongside traditional single-family custom homesites.

2. Figure out how much it will really cost

When it comes to building a custom home in the Hill Country, the land costs are only the beginning. Realtor.com points out the "substantial expenses for getting land ready for construction," including having the land surveyed, getting "permits from the municipality, and health department approval. The site must be cleared, graded, and excavated. Departments of local, county, and state governments can be involved, all with associated fees, of course." And this can take a while: "The process from identifying a parcel for purchase to receiving the certificate of occupancy can take a year or more."

That may be true of unimproved land, but buying improved land in the Texas Hill Country removes much of the red tape and speeds up the process. Building a custom home at Vintage Oaks can be done in far less time, but is dependent on factors like the weather, the builder's timeline, the materials chosen, and homebuyer changes along the way.

3. Hire a land planner

"If you want some help figuring out whether a certain lot is ripe for building a home and how much it will cost, the professional you'll want to turn to is a land planner," they said. "Much like home inspectors size up a house for potential flaws that you'll have to fix, land planners scrutinize land."

This is key for unimproved land. With buildable land in a masterplanned community, most of the work has already been done for you. It is, however, a good idea to meet with a Hill Country homebuilder when you're narrowing down homesites in a particular community. That way you can find the best land option for the home you're looking to build.

4. Prepare for financing

"Getting a 'raw land loan' is different from getting a loan for a home," they said. "Since there's no building on the property yet, it's easier for a buyer to simply walk away, leaving the lender holding the bag. Due to this risk, some lenders may require a higher down payment on land—anywhere from 20% to 50%. The loan may also have more stringent credit score requirements and a higher interest rate."

Getting a land loan on improved land is typically much easier than that of raw or unimproved land. Lenders usually look at improved land, especially in a community that has a lot of existing homes and construction activity, differently, making the loan easier to get and the terms more favorable.

For more information on buying land in the Hill Country and building a custom home in New Braunfels or other area cities, visit Vintage Oaks. This 3,300-acre masterplanned community in the Hill Country offers acreage homesites in New Braunfels ranging from 1 to 14 acres in gated and non-gated neighborhoods as well as custom and semi-custom homes. Resort amenities include multiple pools, a lazy river, ball fields and trails, and a Tuscan Clubhouse. Vintage Oaks is the fastest-growing community in the Hill Country over the past three years.

You can also click below to learn how to turn your land search into a dream home.