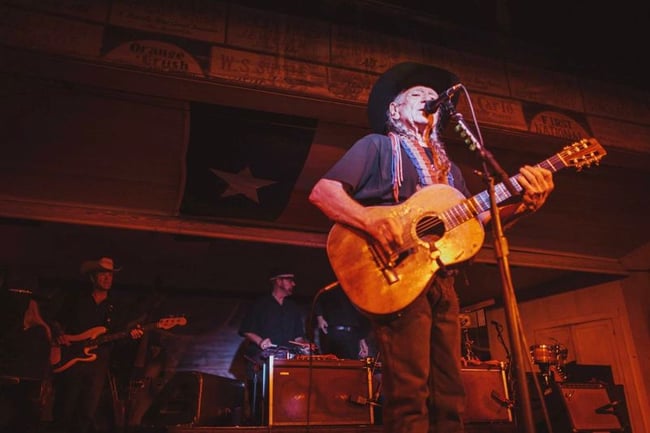 Photo courtesy of musicinnewbraunfels.com
Austin. Nashville. The Hill Country? Yes, this scenic, superb area between Austin and San Antonio is worthy of being on anyone's list of best music spots in the country. With hundreds of places to take in live music pretty much every night of the week, an array of musical styles with Texas flair, and a history of homegrown superstars, there are a number of reasons you should move to the heart of the Hill Country music scene.
1. Locally grown
The Hill Country is not just home to countless impressive musical artists, it's also their birthplace. There's just something about this place that inspires great musical talent.
Some of the country's—and the world's—most recognizable and celebrated musicians got their start or got their break here—Famous names like Willie Nelson, Lucinda Williams, and Stevie Ray, as well as Robert Earl Keen, Shawn Colvin, and Jack Ingram. Each reflects the spirit of the Hill Country in his or her own unique way, and they're just a small piece of what the area has to offer.
2. Seeing it live
There's nothing like enjoying some live music, and in the Hill Country, you can do it pretty much anytime you want. In fact, the area offers so many venues, you may need to double up!
Can't-miss spots include:
Gruene Hall—the oldest continually run dance hall in Texas and also one of its most popular, with a combination of new, established, and famous artists. Check the schedule often and make sure to get ticket for favorite artists in advance.
Tavern in the Gruene—This New Braunfels hotspot is home to the Ray Wylie Hubbard Roots and Branches Weekly Live Radio Show on KNBT 92.1 FM, which showcases Americana artists. It's also a great spot to enjoy live music during Happy Hour on Thursday and Friday.
Cheatham Street Warehouse—Famous as the San Marcos spot where George Strait got his start, the Warehouse continues to showcase live music and also a weekly songwriters circle.
Riley's Tavern—Catch artists on their way up at this popular New Braunfels tavern where live music is offered almost nightly.
WhiteWater Amphitheatre—Located on the banks of the Guadalupe River, the Amphitheatre is a great local spot for large acts and music festivals.
3. Events & Festivals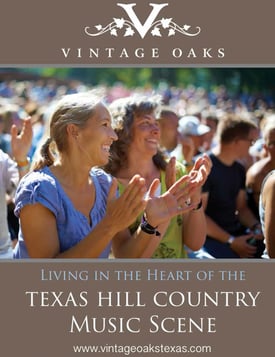 You don't have to drive to Austin for SXSW or Austin City Limits. A variety of special events and music festivals take place throughout the year right in the Hill Country.
From the Hill Country Jazz Festival in February in San Marcos to Wurstfest in November, there is always something fun to do, with music at the center.
Highlights include:
JMBLYA in June, an annual festival at New Braunfels' WhiteWater Amphitheatre featuring top and up-and-coming artists.
Gruene Music & Wine Fest in October, a highly anticipated annual event held on the banks of the Guadalupe River that combines music with Texas food and libations.
For more information download our free Hill Country Music Scene Guide.