These 2015 Remodeling Trends Are All About Customization
Have you been thinking that this is the year to make a few updates to your home or maybe you are building and want the latest features and technology in your new home? After touring the 2015 Design and Construction Week, Consumer Report determined which products and styles every homeowner or builder should know more about. Overall, the event focused on the new advances in technology that help improve daily life and in some cases just add another kind of cool to your home.
The Next Generation of Customization
One trend many companies are jumping on is the addition of specific options for buyers that way surpass ordinary and premium appliances. Some of these products will remind you of watching the Jetson's as a kid, like the Kohler DTV+system that allows you to have the complete spa experience at home, including touchscreen controls that allow you to change the lighting, sound, water temperature and pressure; the system even offers a steam treatment.
Of course, what is customization without some really neat kitchen offerings. One cabinet company at the conference debuted an island that's outfitted with an electric lift. This is a smart addition to your kitchen if you love to cook with your kids, no more standing on stools or chairs to reach the counter.
Move More of Your Living Space Outdoors
Green space has gained more appeal in the last few decades as people find more and more value in home location and the outdoors. Consumer Reports drew attention to a few new products that were especially appealing for someone who values the area outside of their home as much as the interior. Custom built outdoor fire pits and pizza ovens were very popular as well as another trend that a lot of builders are already implementing, sliding or accordion glass doors that completely open your living space, creating an indoor/outdoor feel.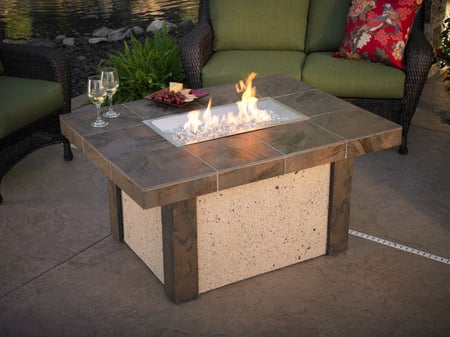 Image Source: PRWeb/ The Outdoor GreatRoom Company
Two Big Advances in the Kitchen
Two huge categories for the kitchen were hand-less appliance and fixture options as well as bringing more commercial grade products into the home. Consumer Reports cites the rise in contemporary design as a contributor to the hand-less craze. Everything about the modern kitchen is sleek with clean lines and finishes with a high shine. Miele's Generation 6000 dishwasher might be the coolest thing to come to the kitchen in a long time. This appliance doesn't need a handle to open it, simply knock on the door twice and the door opens. The machine is controlled from the inside eliminating buttons or knobs on the outside that creates a less desirable bulky look. Who doesn't want an oven that can cook food fifteen times faster? The Viking's Professional Turbochef Double Oven fits the bill with the ability to perform cooking duties faster than a conventional oven.
Have a few of these remodeling trends peaked your interest? Find out how Vintage Oaks can offer you a variety of luxury homes complete with many of the custom upgrades you desire.