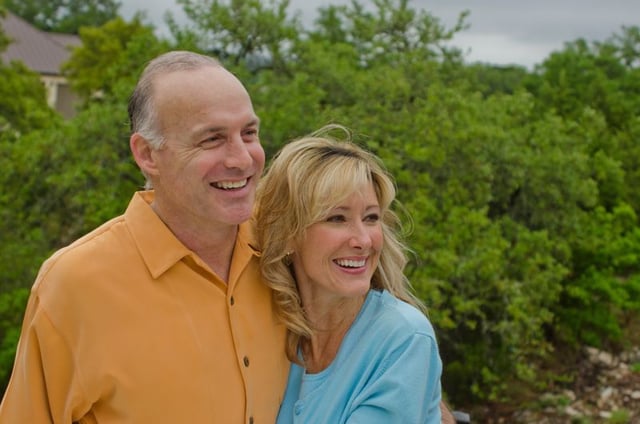 Dating all the way back to 2008, the Dallas Morning News was reporting, "Baby boomers' growing desire to retire to small towns is turning the Texas Hill Country into one of the nation's hot spots for the silver-haired set." And it's never been more true than today, with several Hill Country cities that have become top Texas retirement spots.
San Marcos
Directly adjacent to the city of New Braunfels and home of Texas State University, San Marcos offers a mix of college vitality and economic stability, with great access to amenities and services. San Marcos is the fastest-growing city in the nation for three years in a row, and a popular destination for retirees. "Thanks to the University, San Marcos has a young population (28% of residents are age 45 or better), but most older residents enjoy the vitality of TSU," said Great Retirement Spots.
They also appreciate the economic stability it brings. "The city is growing, by nearly 40% in the last ten years, but despite its size, it still has a small town ambiance. Friendly residents willing to lend a hand and old fashioned hospitality make newcomers feel welcome and a part of the community." Retirees also appreciate "an overall cost of living that is roughly 8% below the U.S. national average."
Fredericksburg
Fredericksburg topped Forbes' 25 Best Places to Retire list, proving what those who have spent time in the charming city already know. To build the list, Forbes considered many factors such as economics, which "included overall cost of living and home prices as compared to national averages and general state tax climates for retirees (something that Forbes has been tracking for years)," they said.
Fredericksburg was lauded for its "warm climate, above average air quality, cost of living 5% below national average, median home price, low crime, and high walkability rank."
New Braunfels
Thinking of retiring to New Braunfels? You're in good company. According to Top retirements, New Braunfels scores points with retirees for its "people, weather, excellent health care, beautiful Hill Country and safe living environment, and many good restaurants. Some say this town…offers the best lifestyle for the money for senior citizens in South Central Texas. New Braunfels is over-flowing with old world heritage and small town Texas charm."
Part of a growing trend of relocating to the Texas Hill Country for retirement, New Braunfels also attracts retirees looking to continue working thanks to its fast-growing economy and employment base and those who want to remain active, with an endless amount of recreational opportunities.
Within New Braunfels, retirees often choose Vintage Oaks, a 3,300-acre master-planned community offering Hill Country land ranging from 1 to 14 acres as well as semi-custom and existing homes. In fact, retirees and pre-retirees moving to Vintage Oaks is one of the main reasons it has been the fastest-growing community in the Hill Country for the past three years.
Retirees love Vintage Oaks for its:
Great location between Austin and San Antonio on the Texas Wine Trail
Resort-style amenities
Incredible natural beauty and breathtaking Hill Country views
Build on your timeline and use your own builder
Ongoing community events and activities
For more information, visit Vintage Oaks, or download the free Guide to Living and Retiring in the Texas Hill Country below.