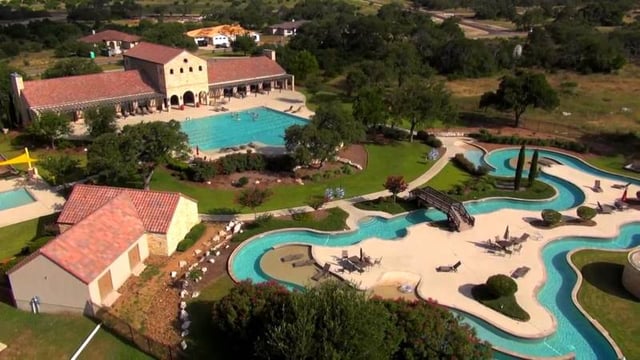 If you're considering a change and want to relocate to another state, chances are a move to Texas or California is on your list. After all, the two states are consistently near the top when it comes to new residents.
"The diverse job opportunities and high quality of life in Texas continue to drive in-state and out-of-state migration to Texas cities and counties, both big and small," Vicki Fullerton, 2017 chairman of the Texas Association of Realtors, said in a news release. "This is the third consecutive year that Texas has gained more than 500,000 new residents from out of state."
Also of note is where the majority of those who move to Texas are coming from: You guessed it, California.
When it comes to those moving to California, the state "continues to see more folks moving elsewhere in the nation rather than relocating here, a sign the state looks relatively unappealing to others," said the Orange County Register. "Last year, California had 142,932 more residents exit to live in other states than arrive, according to an analysis of a new report from the U.S. Census Bureau. This 'domestic net outmigration' was the second-largest outflow in the nation behind New York."
And it's not because the state is outright undesirable; it's most likely because of affordability and associated issues.
"Apparently sun, sand, surf and Silicon Valley isn't enough to overcome what's seen by numerous Americans as a congested, high-cost place to live," they said. "We draw out-of-staters at roughly half of the nationwide pace. Still, we're popular with folks from other large and/or high-cost states: New York sent us the most new neighbors last year."
Home prices
"California real estate prices are insane," said Ranker. "So unless you've got a solid million to spend on a two-bedroom bungalow, you might want to stick to renting." California home prices are, indeed, some of the priciest in the country, and the sticker-shock can be put a serious crimp in those moving plans.
Texas home prices have been on the rise over the past few years, but are still affordable for many families, especially in comparison to other high-cost states. The Texas Hill Country has been in a strong growth pattern that is expected to continue for at least the next 15 years, according to experts, however most families find that home prices are within a comfortable range for them. And those coming from other states, especially those with high home prices, are often pleasantly surprised at how attainable it can be to buy land for sale in Texas and build a custom home at popular Hill Country communities like Vintage Oaks.
Home values
Stories abound of Californians whose home value skyrocketed after they purchased, earning them several hundred thousand dollars in equity. It's a reality of the California real estate market. But, you know the saying: "What comes up, must come down." There is an equal number of stories of people whose home values sank when the market crashed, many of whom were left upside down and in real financial trouble.
Meanwhile, even though Texas home values have risen substantially in many areas over the last few years in lockstep with the state's popularity, Texas doesn't have a history of the same kinds of high and lows you find in California, which has made home values relatively stable and given Texas homebuyers the kind of peace of mind they seek.
For more information about how to move to Texas or land for sale in Texas, visit Vintage Oaks. This 3,300-acre masterplanned community in the Hill Country offers acreage homesites ranging from 1 to 14 acres in gated and non-gated neighborhoods and custom and semi-custom homes. Current amenities at Vintage Oaks include multiple pools, a lazy river, playgrounds, ball fields and sport courts, miles of trails, and the famed Tuscan Clubhouse.
You can also see hear what owners have to say about living at Vintage Oaks below.