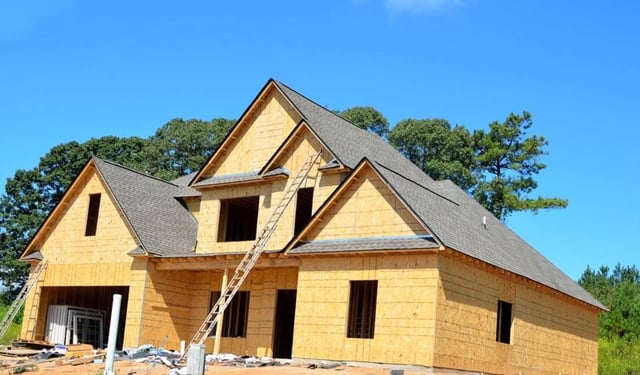 One thing you can count on when you live in Texas: The weather is going to keep things interesting. So how does living in a state where sunshine, rain, and a wintery mix can potentially be in the forecast for the same 24-hour period impact construction? If you're getting ready to build a home in the Hill Country, these winter awareness tips will help.
Research builders carefully
This goes without saying when working with any builder, but if you've never built a custom home in the Hill Country, finding someone with relevant, recent, local experience is key. Not only should they be aware of all the important building regulations, but also familiar with the area's topography and skilled at working with all weather conditions. While you're interviewing potential builders and before signing a contract, you'll want to research them thoroughly—even if the builder was referred to you by a trusted source—to make sure they are qualified and able to handle weather situations that may arise, that they are fully insured and up-to-date on all licenses, and that there are no negative reviews online.
"The real key to building in bad weather is to use a builder that's got the equipment and experience to handle extreme conditions, said Ask the Builder. "This all has to be talked about before you sign the contract."
Communicate with your builder
Good communication is critical to any successful relationship, and the one you forge with the builder of your custom New Braunfels home is no different. Discussing potential weather issues from the start will help establish that open dialog. Weather-related issues should be spelled out in your contract; have questions about any of the language or specifics related to things like: Who pays for what if there are delays? Ask! Getting your concerns out on the table from day one and negotiating any aspects of the contract that aren't working for you right away will help give you the peace of mind you're looking for.
Add in a contingency
A contingency is an extra amount of money that is set aside for emergencies or to account for unforeseen circumstances, and it's a normal part of the building process. Depending on the time of year when you're building your Hill Country home, it might be smart to set aside a little extra. In fact, your builder may request a larger contingency if weather looks to be an issue during the construction period. Keep in mind that money not spent is returned to you once the home is finished.
Watch the weather
Some Texas custom home builders are hesitant to build homes during the coldest months and also during spring months when weather can be the most unpredictable. Others have the experience to know how to work around weather conditions and make sure they're prepared for almost anything. The best thing landbuyers who are building a custom home in the Hill Country can do is be weather aware. Pay attention to the forecasts and continue to communicate with your builder so you know the steps that are coming, especially if winter weather is expected.
"The key to building a home in bad weather is getting the foundation installed and the house up out of the ground as rapidly as possible before the onset of extended rainy or bitter cold weather," said Ask the Builder. "You can pour concrete in cold weather and bitter cold, but it takes an experienced crew and one with the proper equipment to protect the concrete so it can cure enough to resist freeze damage."
Have a Plan B
For some people, the biggest issue with delayed construction is that it can also delay the move-in date. If you have to be out of the home you are selling, or the lease is up on your temporary apartment, perhaps, you may not be able to extend your stay. Having a Plan B in place—even if it just means you've researched local hotels that can accommodate your kids and your dogs—will relieve some of that stress.
For more information about building a custom home in the Hill Country, visit Vintage Oaks. This Hill Country masterplanned community is located right on the Texas Wine Trail and offers Hill Country homesites for sale and custom and semi-custom homes and an array of resort amenities. You can also click below to see new homes that are now available.