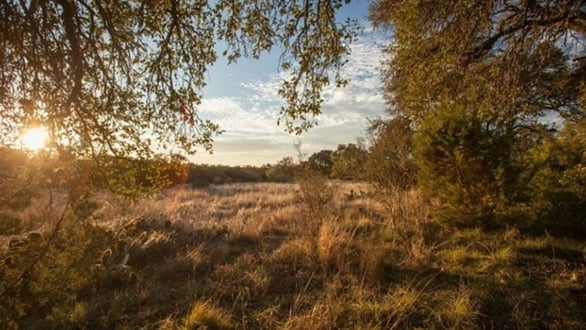 There are so many reasons why Vintage Oaks is the Hill Country's favorite community and the fastest-growing community in the San Antonio MSA for the past four years. But, as they say, the best never rests.
That's why Vintage Oaks continues to look for new ways to exceed the expectations of its residents and property owners while further extending the opportunity for those who are interested in Texas Hill Country living. It's all outlined in our new Vintage Oaks Magazine Summer Issue.
Inside the Issue
In our newest edition of the magazine, you can learn all about the Vintage Oaks lifestyle and get the most up-to-date information about the community's newest neighborhoods, including:
The Grove—This popular new neighborhood offers a lower-maintenance alternative to large acreage properties, with smaller 60- to 75-foot-wide lots, homes with 2,100 to more than 3,500 square feet, and a beautiful setting surrounded by 100 acres of scenic open space. The Grove will also be home to a future Fitness Club with cardio rooms, weight and machines, classrooms, locker/spa rooms, and a lap and fitness class pool.
East Ranch—The homestead for the original ranch owners dating back to the 1800s, this historical piece of property is currently home to beautiful 1- to 2-acre greenbelt lots with spectacular Hill Country views. The neighborhood is within a short walk of the future Fitness Club and offers easy access to Highway 46.
If you're just getting ready to buy a home in the Hill Country, you'll appreciate the overview of the community and closer look at Vintage Oaks' system of walking trails, one of the many resort-style amenities in the community. Also included in the magazine:
A feature on outdoor trends that will help you key in on the best ways to enjoy Texas Hill Country living

A market update to keep you informed about what's going on in the local real estate market

A look at all the festivals and events going on throughout the Hill Country this year and an event calendar that showcases how much there is to do right in the Vintage Oaks community

Info on newly released and featured homes and homesites in the community

A whole page of testimonials and insider info from those who live here at Vintage Oaks, as well as a feature on The Stemigs, California transplants who fell in love with Vintage Oaks during their search for Hill Country land and now proudly call the community home from their custom residence on a double lot in the Timber Ridge neighborhood
And that's just a taste of what you'll see in this feature-packed new issue.
For more information about Texas Hill Country living, visit Vintage Oaks or download the Vintage Oaks Magazine Summer Issue below.