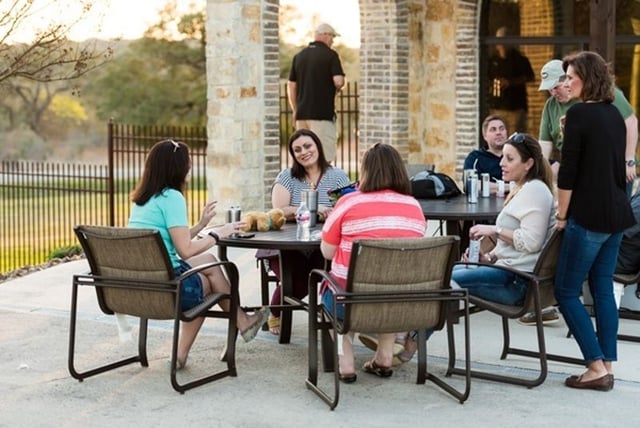 Anyone who's already living in New Braunfels is well aware of what's so great about the city and all it has to offer. Those who are considering a move to New Braunfels may be interested in hearing what residents have to say. The new New Braunfels National Citizen Survey™ (The NCS) measured the "livability" of New Braunfels, capturing opinions "within the three pillars of a community (Community Characteristics, Governance and Participation) across eight central facets of community (Safety, Mobility, Natural Environment, Built Environment, Economy, Recreation and Wellness, Education and Enrichment and Community Engagement)," they said.
Their overall takeaway: "Residents continue to enjoy a high quality of life in New Braunfels." The survey found that residents overwhelmingly rated New Braunfels as excellent or good in terms of a place to live. "Compared to other communities, more residents gave positive ratings to New Braunfels' overall image, the city as a place to raise children and as a place to retire. About 9 in 10 respondents would recommend living in New Braunfels and planned to remain in the community for the next 5 years. Ratings for these aspects of community livability were similar to those from the 2014 iteration of the survey, which suggests that residents continue to experience a high quality of life."
Breaking down the included elements, the survey found:
"The Economy is a strong and positive feature of the community." This should come as no surprise to those who have been paying attention to New Braunfels' growth; New Braunfels is the second-fastest-growing city for its size in the nation. The population growth continues to be there, and so does the growth of the job market and area amenities. "Evaluations for aspects of Economy were especially strong in New Braunfels as nearly half the measures were rated higher than in other comparison communities, including overall economic health, vibrancy of the downtown/commercial area, shopping opportunities, New Braunfels as a place to visit and economic development."
Community Connectedness is strong and also high on residents' priority list.

The overall sense of community in New Braunfels received positive ratings from 81% of residents, a rating that was higher than other communities across the nation.

"Safety and Natural Environment are priorities for residents of New Braunfels. About 9 in 10 gave high marks to the overall feeling of safety in their community and a similar proportion also felt safe in their neighborhoods and in New Braunfels' downtown/commercial area. Residents also gave favorable evaluations to safety services, including police, fire, ambulance/EMS and fire prevention, with about 8 in 10 or more giving these excellent or good ratings." It's also worth noting that scores related to crime prevention, ambulance/EMS, and animal control rose in this year's survey as compared to the 2014 numbers.
"The overall quality of the services provided by New Braunfels as well as the manner in which these services are provided are a key component of how residents rate their quality of life." The ratings that those who live in new Braunfels gave to the city's government and services was nearly double that of their opinion of the federal government.
Want more information about living in the Hill Country and building a custom home in New Braunfels? Visit Vintage Oaks, offering Hill Country land for sale plus custom and semi-custom homes and an array of resort-style amenities including multiple pools, ball fields, walking trails, and a Tuscan Clubhouse. Vintage Oaks is the Hill country fastest-growing community in the Hill Country for the past three years and is ideally located right on the Texas Wine Trail between Austin and San Antonio.
You can also click below to learn more about The Grove, Vintage Oaks' new community of low-maintenance homes.