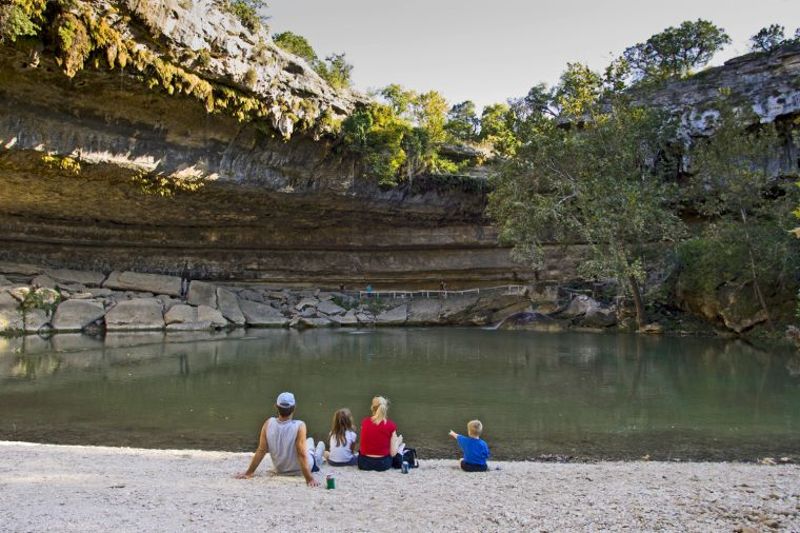 Photo Courtesy of WacoTrib.com

Wanting a new place to go for a quick getaway? Or what about a last minute vacation with your family before the kids go back to school? Visit Hamilton Pool, one of the most beautiful places in the heart of the Texas Hill Country and take a break from the Texas heat, according to WacoTrib.com.
Located in Balcones Canyonlands Preserve, Hamilton Pool is one of Texas' most beautiful natural pools, created over 1,000 years ago by a fallen cave. With its high population of visitors, Hamilton Pool is the perfect place for you and your family to have best vacation. Remember to bring cash, food, blankets, and something to drink because the Preserve is cash only and does not provide food services.
Outside the beautiful views of Hamilton Pool lies the amazing sites of the Texas Hill Country. The Balcones Canyonlands Preserve has many self-guided trails that lead to meadows, streams, dramatic cliffs, rolling hills, and all of the Texas Hill Country's plant and animal wildlife.
Less than 2 hours away from Hamilton Pool, Vintage Oaks is the fasting growing-community in New Braunfels. With its central location between Austin and San Antonio, Vintage Oaks has quick and easy access to each city and activities within the Texas Hill Country. Call (800)-303-6780 to view our latest growing neighborhood, The Canyons, and schedule a tour of the Vintage Oaks Community.