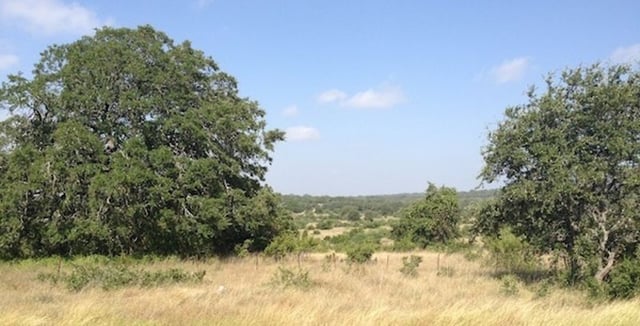 The Hill Country's natural terrain attracts people from far and wide to the area. But, when you buy Hill Country land, you want to make sure you have all the top tips so your property always looks great. At the top of that list: knowing how to treat your oak trees, which means taking into account the best time for pruning.
"If you are one of the fortunate people who have an oak tree on your property or in your yard, you know that you want to take the best care of it that you can. Knowing when to prune your oak tree is one of the key aspects of oak tree care," said San Antonio Tree Surgeons. "Mature oak trees don't take a lot of maintenance pruning to keep the tree healthy and looking beautiful. But when they do need pruning, you need to know the right time of year to do it."
Tree experts caution against pruning in the spring because "your oak tree could become infected with the deadly fungus known as oak wilt if you prune it during the wrong time of year. This is the time of year that oak trees have the greatest chance of contracting the oak wilt disease, and you really don't want to expose your oak to that possibility."
But, the time before and after spring can also be tricky, depending on the weather. And with the strangely warm winter we've had this year, it's more important than ever to ask a tree expert before pruning on your own or asking your gardener to do it.
"The riskiest time of year to prune your oak tree, according to some experts, is between February 1 and June 1. Other experts say a tree shouldn't be pruned from April to October. It depends a lot on the climate in which you live and what months are the coldest," they said.
Oak wilt, "caused by the fungus Ceratocystis fagacearum, is the most destructive disease affecting live oaks and red oaks in Central Texas," said Texas Oak Wilt. It spreads from tree to tree and "can kill a tree within just one growing season," said San Antonio Tree Surgeons. "It is a fungus whose spores are carried from tree to tree by small beetles. If you prune your oak tree in the spring, the wound will ooze sap. The beetles love sap and will come running to feast on that sap at your oak's expense. They will bring with them the spores of the oak wilt fungus, thereby infecting your tree."
If you've missed prime pruning time in the cold of winter this year on your Hill Country property, waiting until summer may be your best bet, say the experts. And, especially relevant this year, is what to do if you've just pruned your oaks and then the weather warms up. "If you have done your oak pruning, then are hit with a freak warm spell, get some wound sealer and paint over the places where you cut off limbs to protect your tree to the best of your ability," said San Antonio Tree Surgeons.
Pruning other types of plants
Experts recommend that many other types of shrubs and trees be pruned in winter, because, "Pruning deciduous plants in the winter promotes fast regrowth in the spring, as most plants are dormant during the winter," said the Old Farmer's Almanac. "It's also easier to see the shape of deciduous plants in the winter, since their foliage is gone." They have a great guide for some of the most popular varieties, that we're displaying below in its entirety:
| | | |
| --- | --- | --- |
| | WHEN | HOW |
| Abelia | Autumn to early spring | Maintain a graceful arching form by cutting away some of the oldest stems at ground level. Pinch growing shoots in spring if you want bushier growth. |
| Azalea | Late winter or during the growing season | Before growth begins for the season, improve the form of the bush by shortening stems that jut out of place. During the growing season, pinch growing shoot tips where you want bushier growth. |
| Butterfly bush | Late winter | Cut all stems to the ground. |
| Chaste tree | Late winter or early spring | Evergreen species need little pruning beyond cutting out weak, twiggy, dead, or broken branches. |
| Crape myrtle | Late winter | Wherever the plant is not totally winter-hardy, cut off winter-killed wood or cut the whole plant to the ground. Little pruning is needed where this plant is cold-hardy. |
| Hydrangea | Mostly late winter | For smooth hydrangea, cut all stems to the ground. For bigleaf or oakleaf hydrangea, cut stems with old flowers still attached back to fat flower buds. |
| Smoke bush | Late winter or early spring, before growth begins | Needs little pruning unless you grow it for its purple leaves rather than for its flowers. In this case, prune severely to stimulate vigorous new growth each spring. |
For more information about living in the Hill Country and building a custom home in New Braunfels, visit Vintage Oaks, offering Hill Country land for sale plus custom and semi-custom homes and an array of resort-style amenities including multiple pools, ball fields, walking trails, and a Tuscan Clubhouse. Vintage Oaks is the Hill country fastest-growing community in the Hill Country for the past three years and is ideally located right on the Texas Wine Trail between Austin and San Antonio.
You can also click below to start your search for Hill country property.