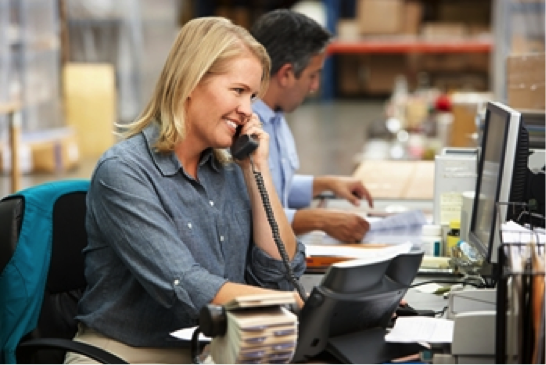 If you keep up with news about the Texas economy, it's hard not to be impressed. It seems like everyday there is a new award or accolade about the state's business climate, job growth, and real estate market. The latest news: word that Texas unemployment has dropped to historically low levels.
"Led by growth in the hospitality industry, Texas' seasonally-adjusted unemployment rate dropped to 4.1 percent, the lowest since January 2001," said the Austin Business Journal, quoting from the Texas Workforce Commission. The Texas industries that are leading job growth in the state include "leisure and hospitality industries," "the professional and business services industry," and construction.
In high-performing Austin, the "unadjusted unemployment rate fell to 3.2 percent in August, down slightly from July, and 1.2 percent lower than August 2014. It's the second-lowest unadjusted unemployment rate in the state."
Austin and San Antonio have been repeatedly recognized for their job growth, among other factors that have made them two of the fastest-growing cities in the nation. According to business.com, they are also two of the best places in the country to get a job. Austin is No. 4 on the list and San Antonio is No. 7.
Business.com noted that Austin is more "than good music, great food, and competitive football. It is also home to one of the top job markets in the country. Thanks to employers like the University of Texas at Austin and Whole Foods Market, the city continues to attract top talent."
San Antonio's 3.4 percent unemployment against a population of 1.4 million means that, "There are not many cities on this list more impressive," they said. They called out San Antonio's thriving "healthcare, business and IT services, biotechnology, military, and financial services industries," including a "shout-out to three firms in particular, Rackspace Hosting Inc. (NYSE: RAX), Toyota Motor Manufacturing Texas and USAA," said the San Antonio Business Journal.
Along the I35 Corridor, which encompasses the Hill Country between Austin and San Antonio, job opportunities continue to expand in lockstep with population growth. San Marcos is the fastest-growing city in the nation and neighboring New Braunfels is No. 13, with projections to grow another 36+ percent in the next 15 years; these two cities comprise the geographic center of the I35 Corridor. HEB recently announced it was bringing the first HEB Plus to New Braunfels, and Amazon is building a new $14 million, 855,000-square-foot facility in San Marcos.
The good news is Austin, San Antonio and points between continue to draw Texas real estate buyers as masterplans like Vintage Oaks further cement themselves as favorite spots to buy Hill Country land. In fact, Vintage Oaks has been the fastest-selling community in the Hill Country for two years, offering New Braunfels land and homes, resort-style amenities including multiple pools, a lazy river, a community clubhouse, playgrounds, and ball fields, and an ideal location on the Texas Wine Trail.
For more information, visit Vintage Oaks or click below to view Vintage Oaks' newest neighborhood, Deer Creek.