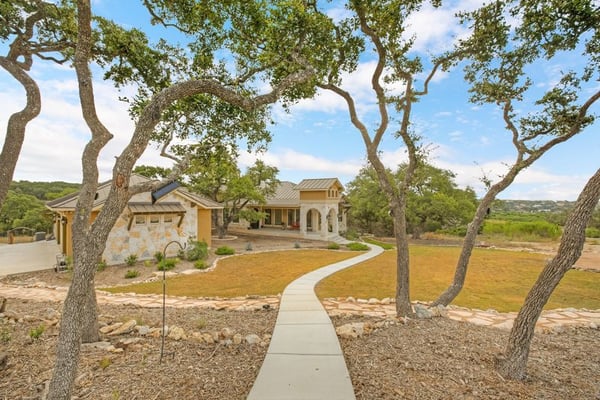 People are buying houses in Texas. That's the takeaway from the new Texas Housing Insight report from the Real Estate Center of Texas A&M University.
"Texas housing sales are up 3.8 percent in the second half of 2018, "reaching a record level 29,456 homes sold," they said. "Housing demand strengthened across the price spectrum amid the state's continued economic expansion."
Other insights from the report include:
Single-family housing construction permits up—In fact, they "jumped 6.3 percent to a year-to-date (YTD) high of 10,396 after contracting in the second quarter. Texas remained the leader in permits issued, accounting for 16 percent of the national total. The monthly jolt…occurred in Austin where a decade-high 1,819 monthly permits pushed growth up 35 percent YTD. San Antonio also reached a ten-year record in permits issued with 743 but remained well below its pre-recessionary peak."
That tracks with an uptick in new construction at Hill Country communities like Vintage Oaks, where buyers are purchasing land and moving forward with building their custom homes.
Inventory remains low—"The months of inventory (MOI) in Texas dropped to 3.6 months after four consecutive monthly upticks. Around six months of inventory is considered a balanced housing market. A drastic spike in MLS listings to start the year had supported the marginal inventory relief. That momentum, however, dissipated as the rate of new listings normalized."
This is further driving buyers toward new construction in booming communities like Vintage Oaks, where they are buying houses from leading builders or buying land to build a custom home.
Demand is up across the board—"Economic growth bolstered the demand for Texas homes. The average days on market (DOM) dropped to 56 days in July, decreasing in all but one month this year. Austin faced similar demand conditions with DOM at 54 days, while homes sold on average after 55 days in both Houston and San Antonio."
High end purchases—"Demand also heightened on the upper-end of the market (above $500,000) where the average home sold after 79 days, nearly a week faster than in July 2017."
For more information about buying houses in the Hill Country or land for sale in Texas, visit Vintage Oaks. Vintage Oaks is the fastest-growing community in the Texas Hill Country for five consecutive years, the fifth-most active and successful community in San Antonio, with an annualized 180 home starts in 2017—its best year by far—and also No. 1 in large lot communities in San Antonio for housing starts, the No. 1 community in New Braunfels, and the top-selling community with homes between $350,000 and $2,000,000.
Vintage Oaks offers a wide array of land offerings from 1 to 14 acres in gated and non-gated neighborhoods, and new and existing homes within its 3,900-acre masterplanned community. Famed resort-style amenities include multiple pools, a lazy river, miles of trails, parks, sport courts and ball fields, the Tuscan Clubhouse, the site of ongoing events and activities that bring residents together, and a new Fitness Club opening soon.
You can also view the community's interactive map below.