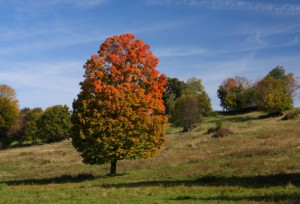 Veterans have a unique opportunity to own land in the Texas Hill Country, but it's important to know what is available and what qualifies for Texas Veterans Land Loans.
About the Texas VLB loan
The Texas Veterans Land Board (VLB) loan program is a one-of-a-kind program only available in Texas. And their 5% down payment is the lowest down payment in the state. Texas real estate represents some of the most desirable land buying opportunities in the nation, and special loans offered by the Texas Veterans Land Board (VLB) can make land ownership even more desirable for veterans by making it more affordable.
The VLB Loan is for veterans who have served in any of the United States' military branches who are "bona fide" residents of Texas. Here are some more details of the TVLB loan:
Only for properties in the state of Texas
Requires a minimum down payment of just 5%. The 5% down payment is the lowest down payment available in the state of Texas for a land loan.

Is available for land purchases of at least one acre

Caps the maximum land value at $100,000
Offers loan terms that are 30-year, fixed-rate
Also includes special discounts that are offered to disabled veterans and unmarried surviving spouses
Available Land for the VLB Loan
Because the VLB loan is only available for Texas properties, land buyers need to stay within state lines—which is not difficult given the vastness of the state of Texas. Land buyers also need to make sure their land purchase is not more than $100,000 and the land itself is at least one acre to qualify for the loan. With properties available all over the state, this is easy to accomplish. Whether veterans are looking to buy in Dallas-Fort Worth, in the Houston area, or in the Texas Hill Country, land options that qualify are plentiful, even in master-planned communities. So the decision often comes down to location and amenities.
Veterans should ask themselves a few key questions to narrow down the options:
Which part of the state do I want to live in?
Do I want to live in a master-planned community?
Would I prefer to live in a more secluded location?
What amenities are important?
How much land do I want?
How close do I want to be to a larger city?
The Smart Choice
Veterans who choose to buy land in the Texas Hill Country often do so because of the convenient location between Austin and San Antonio and the spectacular natural scenery. Narrowing down further, they often make the smart choice at a master-planned community like Vintage Oaks where they can find Texas land ideal for veterans, with gorgeous scenery and an array of resort-style amenities.
At Vintage Oaks, a wide variety of land options that qualify for VLB loans allow them to find the perfect property for their needs:
Large acreage

Gated and non-gated properties

Wooded and cul-de-sac lots
Hill Country views
The veteran-friendly community of Vintage Oaks also offers convenience to the San Antonio Military Medical Center, the VA Clinic in New Braunfels and Randolph AFB. Vintage Oaks is home to a number of retired military, veterans and wounded warriors including Army Specialist Cody Nusbaum, recipient of a homesite and mortgage-free home in partnership with Operation FINALLY Home (OFH) and American hero and celebrity J.R. Martinez, who recently purchased a double lot at Vintage Oaks with the intention of building his dream home.
Vintage Oaks developer SouthStar Communities and OFH have now partnered on 10 mortgage-free homes for American heroes. For more information about OFH, Vintage Oaks, or the VLB loan, visit Vintage Oaks.