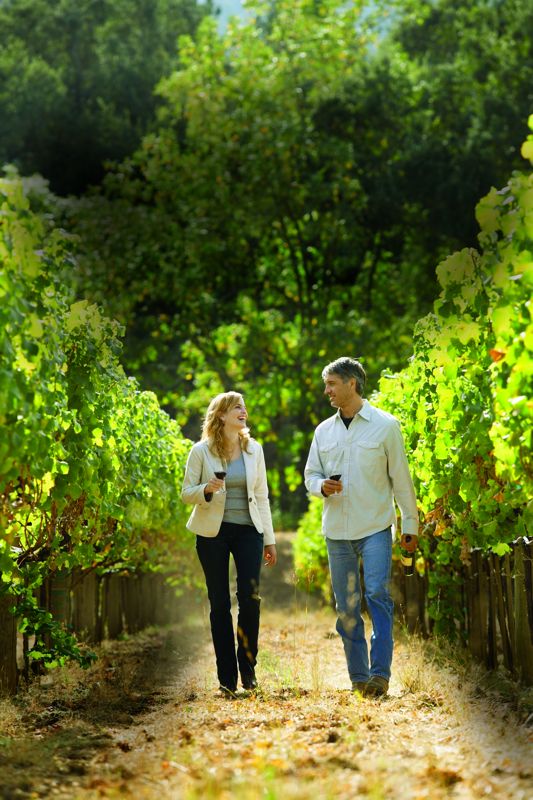 October is Texas Wine Month, which means a month full of celebrations and special tastings. Texas Wine Month Trail is one of the Texas Wine Trail's four large annual events and "includes a full complimentary tasting at each winery with a limit of 4 wineries a day and a 15% discount on 3 bottle purchases at each winery." In addition, special events are being held all month long at many of the Wine Trail's 46 unique wineries.
For those who have yet to experience the Texas Wine Trail, this is an ideal time to explore. Those who are already fans of Texas wines love the opportunity to bundle tastings at their favorite wineries and discover a few new ones. Participants will also feel good about the fact that $5 of each ticket for the Texas Wine Month Trail is donated to Susan G Komen for the Cure for Breast Cancer Awareness Month.
Spread throughout the Hill Country from Austin to Fredericksburg and Lampasas to New Braunfels, the wineries on the trail represent some of the finest in Texas, the country, and the world. A combination of prestigious designations and awards continue to grow the reputation of Texas Hill Country wines. Huffington Post called it the "New Napa" thanks to its "perfect growing conditions" and the fact that it's "the second most visited wine tasting region in North American and top 10 in the world."
The Texas Hill Country was also named "one of the 10 Best Travel Destinations" by Wine Enthusiast and Texas wines have continued to impress with top showings at prestigious international competitions, like the TEXSOM International Wine Awards (TIWA), where they brought home 157 medals, including approximately two dozen gold. Texas is now the No. 5 wine-producing state in the country.
Texas Wine Month is "a time to celebrate the bountiful harvest and the wines produced by that harvest," said Texas Wines, and this year that bounty is expected to be great. The record rains last spring have had a positive effect on Texas Hill Country wineries, with a "banner year for Texas wine grapes expected," according to Texas Fine Wine. "Texas Fine Wine members predict promising crops at their Hill Country estate vineyards thanks to the recent heat and dry conditions that have promoted quality ripening."
For more information, visit Vintage Oaks, the fastest-growing community in the Hill Country with Hill Country land for sale and a coveted location right on the Texas Wine Trail across from Dry Comal Creek Winery.
You can also click below to download the free Hill Country Real Estate Buying Guide.