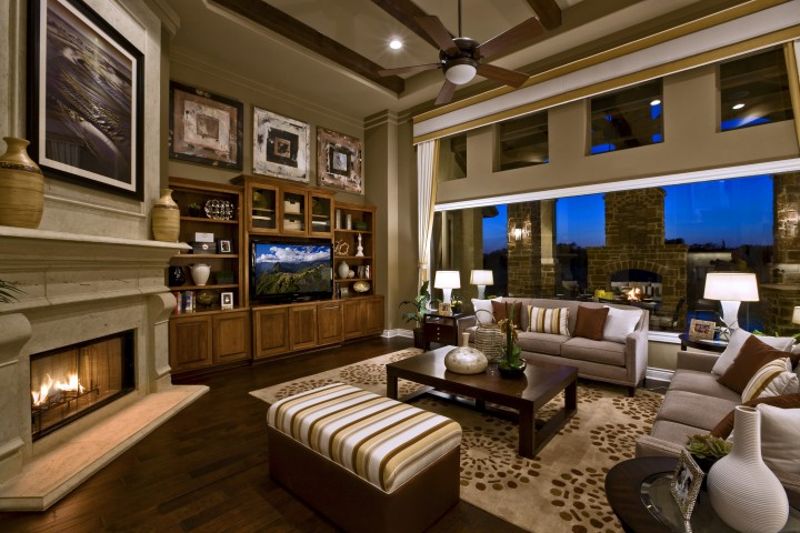 The Hill Country is one of Texas' favorite places, offering a unique combination of charm and convenience, activities and serenity, and beautiful views at every turn. A variety of homes and homesites gives Hill Country buyers great options. But, for some, it's the opportunity to build a custom home in a spectacular setting that drives many people to the area. If you are thinking about building a custom home in the Hill Country, read on.
Exactly what you want
Building a custom home in the Hill Country allows you to have exactly what you want. There aren't too many times in life when you can say that!
If you want a bathroom with a tub the size of a pool and a master closet you can get lost in, it's up to you. If you want to stand on your lot and frame out the perfect spot for your kitchen window according to the precise place the sun sets behind the trees, that's also your choice. A first-floor master suite, a handsome home office, a high-tech home theater—you want it, you build it. Your place, your way is the mantra of the custom-built home.
Everything brand new
When you build a custom home, you get everything brand new and to your exact specifications. Which means that not only will no one else ever have lived in your home, but everything in it will reflect the newest technology, with energy-efficient features and current trends in features, fixtures, and finishes.
A floorplan designed for your family
The right number of bedrooms and baths. A home office where you want it. A home theater that rivals the one in the center of town. When you are building a custom home, the floorplan is designed the way you want it, with enough space to accommodate your needs and special features that suit your lifestyle.
It's easier than you think
The timeframe for custom homes can be longer than builder homes, but ask custom homeowners and they will tell you it's well worth it. They will also tell you that the process was easier than they imagined.
At Vintage Oaks, you can select the lot of your dreams in a gated or non-gated neighborhood and work with a builder from our recommended list or one you bring in your own. Your builder will guide you through the steps so that, in no time, you'll be standing in the home of your dreams.
For more information, visit Vintage Oaks or click below to download our Free Custom Home Building Guide.