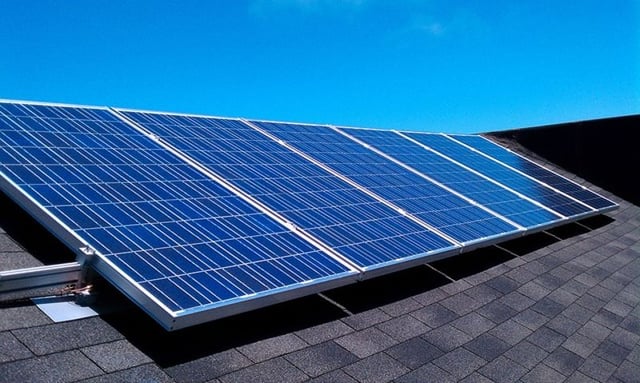 Including green features in your custom home isn't just a trend; energy-efficiency has become a way of life, with new products and advancements making is easier and more valuable everyday. If you're buying land in New Braunfels and building a custom home in the Hill Country, these are the ones you'll want to consider.
Insulation
Insulation is a smart place to start when building a home in the Texas Hill Country. "The U.S. Department of Energy estimates that 56% of the energy used in a home goes to heating and cooling…and as much as 40% of a building's energy is lost due to air infiltration," according to the American Chemistry Council.
But there's a far better solution today than fiberglass. "Gaps, holes and air leaks—which can all be prevented—can make energy bills unnecessarily high and let valuable resources go to waste," they said. "Spray foam offers a solution: it performs as both insulation and an air sealant, or air barrier, closing those nooks and crannies that let air escape and add dollars to monthly energy bills."
Lighting
Lighting can account for approximately 14% of the average household's overall electric usage and up to 30% of the electric bill, which makes it a key area when considering which green features you should add to your custom home. LEDs are the top choice of experts thanks to improved quality and prices that have been drastically reduced over the past few years.
According to The Simple Dollar, LED light bulbs can last up to 50,000 hours, "or up to five times longer than any comparable bulb on the market. That makes their total operating cost far lower than any other alternative.
Home automation
Home automation isn't the next big thing—it's here now. Products "seamlessly integrate with your home technology to perform routine tasks," said Next Step Living. "Beyond the security and monitoring features, home automation can play a key role in energy efficiency, too, by controlling energy features in the home." Users establish settings for things like heating and cooling their house, and control it through their phone. Some of these home automation systems also have door and window as well as water sensors.
Solar energy
The residential solar market is "on track to generate more revenue by year-end 2016 than Major League Baseball," said Vikram Aggarwal, founder and CEO of EnergySage, the so-called "Expedia of solar," on TriplePundit. That's a lot of sun power.
The industry's explosive growth is due in part to expanding options, like lower prices for purchased systems, financing programs, and leased equipment. The lower upfront charges have begun to eat away at what has long been one of consumers' largest issues with solar energy.
Tankless water heaters
Making the switch from traditional water heaters to tankless can have a huge impact on the environment and on your utility bills—they can be as much as 20% lower. Tankless heaters can last five to 10 years longer than tank heaters. Plus, you'll never run out of hot water since it provides it on demand. You may also qualify for a federal tax rebate if you purchase a tankless model.
Natural daylighting
Perhaps the most important thing you can do when building a custom home in New Braunfels is the one that won't cost anything at all: daylighting. Daylighting is the process of positioning windows, doors, and skylights in such a way as to maximize the natural light that's brought in to the home. This decreases the reliance on artificial light, which can reduce energy consumption and lower electric bills.
"The best way to incorporate daylighting in your home depends on your climate and home's design," said energy.gov. "If you're constructing a new house, consider daylighting as part of your whole-house design—an approach for building an energy-efficient home."
For more information, visit Vintage Oaks or click below to start your search for your dream home.