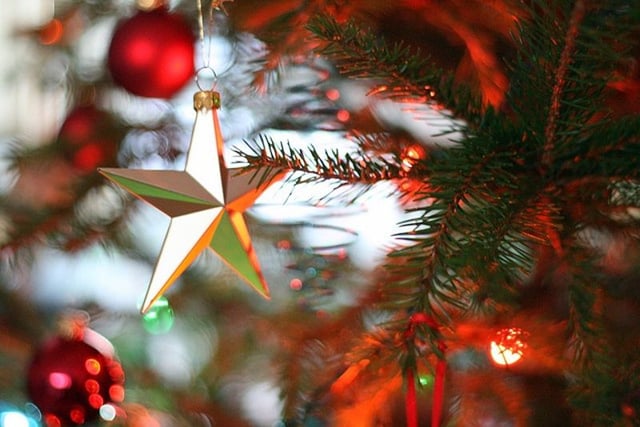 Hosting your family for Christmas in the Hill Country this year? A few tips can make this wonderful time of the year even more enjoyable.
Do as much as possible in advance
Party planners and lifestyle experts always recommend doing as much preparation as possible ahead of time. That means:
Grocery shopping early (most markets aren't open on Christmas anyway)
Taking stock of bedding and towels if your guests are staying overnight, plus supplies like paper towels, toilet paper, bottled water, and other items you're sure to run out of with extra guests in your Hill Country home
Preparing elemets of the big meal ahead of time to cut down on active cooking time after guests arrive
Setting up a cocktail bar for those who are imbibing ("The last thing you want is to spend your own party fixing drinks," said Martha Stewart. "Set up an easy-to-make cocktail bar with precut garnishes, infused vodkas, and cocktail recipes so your guests can help themselves.").
Setting up a make-your-own sundae station or decorate-your-own-cookie station for the kids. The secret to a successful holiday soiree is making sure everyone is well taken care of—and making the kids happy will make everyone happy!
Make it a potluck
The host of Christmas dinner doesn't necessarily have to be the chef. Having family and friends pitch in with side dishes and beverages is a good way to take the pressure off you.
Make use of your favorite Hill Country restaurants
If you have family coming in for a few days, you're probably looking for ways to eat well without a lot of effort. Why not bring in food from some of your favorite Hill Country restaurants? Put in a catering order for some good 'ole barbecue from Hill Country Barbecue Market. Or tour your loved ones through some favorite Hill Country eateries like The Gristmill, Lost Maples Café, or Poodie's Roadhouse.
Tour the Hill Country
Who says you have to stay home the whole time? Get everyone in the car and explore some of the Hill Country's best hotspots, like the shops of Boerne's Hauptstrasse or Gruene's charming street scene, and the Premium Outlets in San Marcos, voted among the "Best places to shop" by the Austin Business Journal.
Create a kid zone
A couple of easy Christmas crafts can engage the whole room—especially the kids. Get some great ideas here.
Show off your home
If you've built a custom home in the Hill Country or your family hasn't visited since you were buying a home in New Braunfels, you're probably excited to show it off. These few home organizing and entertaining tips will help it sparkle.
Clear the clutter—Everyday living creates clutter. It's a fact of life. If you're short of time, use laundry baskets to clear it away; in a pinch, the space under the bed is great for stashing stuff.
Don't stress about the table—The newest trend in entertaining is easy, not stuffy. "For the biggest bang for your buck and a versatile, timeless look, use classic white dinnerware for both everyday and entertaining," said Reader's Digest. "White dishes also show food to its best advantage—which is why the pros use it."
Set a happy kids' table—Cover it in butcher paper and set out washable markers and crayons, and the kids will be happy to have their own space.
Choose the right decorations—Holiday décor can help make your house feel inviting. But too much on the table might distract from the meal. "Save space for food by displaying low arrangements of blooms in lieu of a large centerpiece. Use small accents, such as gilded nuts, to fill any empty spots on the dining or buffet table," said Martha Stewart.
Build in "enjoyment breaks"
It can be easy to get caught up in the many "have-to's" associated with hosting family. Setting aside small amounts of time to sit on the backyard swing and talk with Nana, take a walk along the New Braunfels nature trails, or debate the best Hill Country musicians can make the time even more enjoyable.
Living in the Hill Country
The Hill Country has become one of the most popular areas in Texas, and it's not hard to see why. Fast-growing cities like New Braunfels connect with Texas landbuyers and those looking to buy a home in the Hill Country for its ideal location between Austin and San Antonio, thriving employment base, beautiful scenery, and abundance of things to do.
The fastest-growing community in the Hill Country, Vintage Oaks offers New Braunfels land and homes plus a range of resort-style amenities.
For more information, visit Vintage Oaks or click below to view the newest release of Hill Country homesites.