Love the taste of wine, but haven't yet dabbled in the local variety? Hayley Cogill uncovers the best wines of Texas Wine Country in her article on the D Magazine official website. What are you waiting for? Grab a glass of vino, read along, and explore the taste of Texas wine.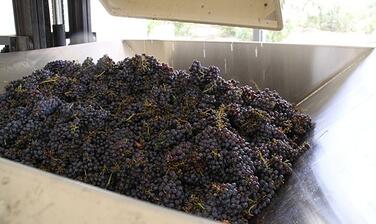 Photo from Duchman Winery
Buy Local Wine
Buying local is well worth it. Cogill emphasizes that local wineries put extra effort into their products and "…[ensure] that quality and character are a part of every wine they produce..." Unsure of where to purchase local wine? Cogill notes that, "locally, wine shops like Spec's and Total Wine & More carry a large selection of Texas wines, or you can find them on the winery website…"
The Top Wines of Texas Wine Country
Duchman Wines
Cogill writes that Dutchman wines are "lively, earthy, [and] balanced." The winery, Dutchman Family Cellars, offers a large variety of wine. Cogill praises Dutchman for "their Aglianico, an uncommon Italian variety [that] continues to win high praise and awards" as well as their Vermentino, which Cogill writes, "is one of the best I have tasted."
Pedernales Wines
Pedernales Cellars is also praised as a great local winery. Cogill notes that a husband and wife team "co-founded the winery in 2005." Cogill raves about their Spanish variety; "the Tempranillo proved that Spain and Texas have more in common than a love for heavily spiced food."
Fall Creek Wines
Inspired by a trip to France, the Fall Creek Winery was also created by a husband and wife duo. The winery is extremely reputable. "Established in 1975 it is one of our oldest wineries in the state," Cogill writes. Their newest Vermentino will be out on shelves this spring.
Buy a Home Near the Texas Wine Country
Love the beautiful, local atmosphere of Texas Wine Country? Talk to one of our representatives about purchasing a home at Vintage Oaks. Not only do we offer a variety of scenic neighborhoods, we are also located across the road from Dry Comal Creek Winery! If you love Texas Wine Country, Vintage Oaks is the perfect place for you.