Great news for homeowners: neighboring cities to New Braunfels, like Austin and San Antonio, are among some of the fastest growing cities in the nation! An article by Robert Willonsky outlines and lists the recent population growth of cities all across the country.
How Do Cities in Texas Measure Up?
Willonsky writes that overall, "Mission, in south Texas, actually comes in at No. 1 on the WalletHub list, where it's joined in the Top 10 by numerous Texas cities: Irving (of course), Edinburg (No. 5), Austin (No. 8) and Pharr (No. 9). Just a few spots down you'll find Fort Worth at No. 14, Grand Prairie at the 17th spot and Frisco rounding out the Top 20."
To break things down further, three out of the five fastest growing large cities are Texan! Austin, and Fort Worth sit comfortably in first and second place while San Antonio, Texas comes in at number five, right behind Denver, CO. Interestingly, Las Vegas, one of the most popular large U.S cities, is listed as one of the slowest growing.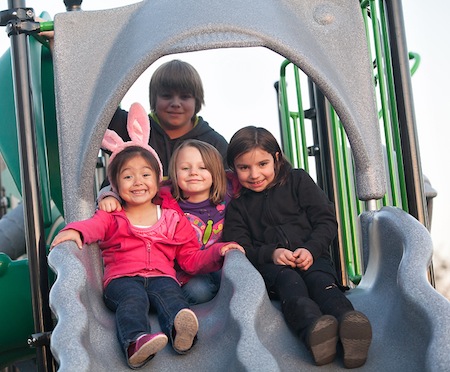 Family-Friendly Communities are Growing
It's no surprise that people are attracted to Texas. Texan cities boast great attractions and communities, all while remaining family friendly. This mix of family and fun creates the perfect atmosphere for new homebuyers.
It's worth investing in family-friendly communities, especially if they are experiencing economic growth. This is great news for working homeowners who need to financially support themselves and their families.
Why Live Near a Fast Growing City?
The communities at Vintage Oaks are located between cities such as San Antonio and Austin making our location extremely desirable. At Vintage Oaks, you get the benefits of living near some of the fastest growing cities in the nation, without having to deal with the constant commotion of a downtown hub.
Interested in raising your family in the Hill Country? Click below to download the Family Guide to Living in the Hill Country.