Home Decor Trends That Are Worthy of a Second Look
What home trends do you remember from your childhood that still make you cringe when they come to mind? Lava lamps, shag carpet, bold wallpaper; we all can name a few decor ideas we hope will never make their way back around.
But as we see in most everything else, home decor trends are cyclical with some patterns, materials and colors we might remember from long ago turning back up last year. Elle Decor takes a look at some decor ideas from 2014 that deserve a longer look this year.
Nope, It's Not Granite
Marble has become a staple material for kitchen surfaces. This home decor trend is no longer a temporary alternative to granite, but has become a material that is tastefully popping up on backsplashes and and making it's way out of the kitchen to detail the tops of dining room and coffee tables.
A Breath of Fresh Air for Wood
For a long time now we have seen wood stains lean toward the darker side. Last year, blond wood began adding a fresh and open feel to many spaces in the home. It looks beautiful coupled with the light greys and bright whites we've seen on walls in the recent years, and according to Elle, it's here to stay.
Brass- The Must Have Metal
This is the home decor trend that makes 70's and 80's kids gasp. Brass is back and it's not going away. Take advantage of this warm toned metal by using it as accent on the frame of a lighter-colored contemporary chair or switch out a few of your light fixtures with this sleek update.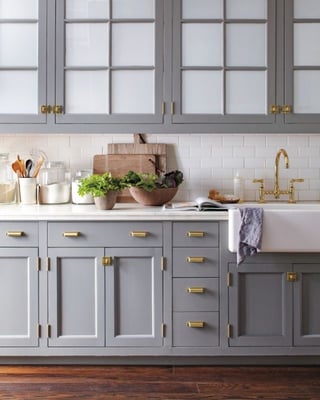 Image Source: Martha Stewart
Keep the Bar Close By
Bar carts are great for those cute cocktail details you've really never known where to store and it's piece that has become standard for any gathering, large or small. Bar carts were considered a trend in 2014, but are certainly something that won't be going away anytime soon.
The Wood Pieces That Are Even Better Looking the Second Time Around
Reusing materials is not only good for the environment, but right now it's also super chic. Reclaimed wood is a salvaged material that can become an original piece of art in your home. Afix it to walls to give a room the feeling of the outdoors or use a large slab as the top of a one-of-a-kind dining room table. Either way, it will be a conversation starter for years to come.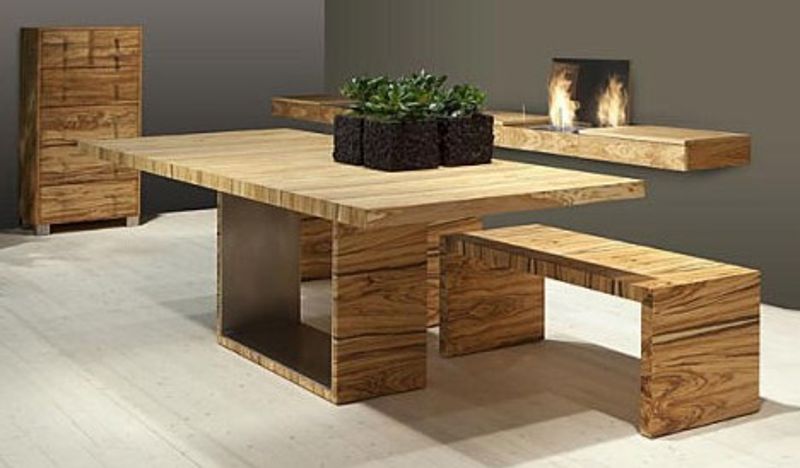 Image Source: Dornob - Design Ideas Daily
Vintage Oaks features a variety of builders who have individual styles and floor plan options that fit any taste or home decor preference. Find out how you can take advantage of a community lifestyle will all the premier amenities combined with a home whose character is a unique as your own.