These Housing Markets Continue to Pick Up in 2015
Housing markets are evolving in the United States. The days have passed where buyers are only looking towards California and New York for great housing coupled with a great economy. According to Nav Athwal, Forbes' contributor, the Silicon Valley real estate market has become overloaded, causing both investors and homebuyers to begin looking at other lucrative areas across the country, and many eyes have landed on Central Texas.
Athwal points out several key characteristics that draw buyers to emerging markets: low unemployment, well-paying jobs, a strong real estate market and growth in different business sectors. The technology industry is booming in Texas. Both Austin and Houston have seen major industry players settle within their cities limits and bring with them hundreds of well-paying jobs.
Houston was recently ranked the number one emerging housing market according to USA Today. Half of last year's Fortune 500 companies are Houston-based and overwhelmingly energy sector related. According to an Urban Land Institute research report, energy and technology employment in Houston is higher than the national average. In addition, job growth in the city last year was significantly higher than national figures as well.
Second on the list was also a familiar Texas city whose booming economy is rivaling the notoriety of its music scene. The tech-industry is booming; Dell and Apple both have significant placement here. Apple's Austin campus is set for completion in 2021 and will be the fifth largest employer in central Texas, according the Austin Business Journal. Austin is also home to Dropbox's second office in the United States, with other known tech players Oracle, Intel and Samsung located here as well.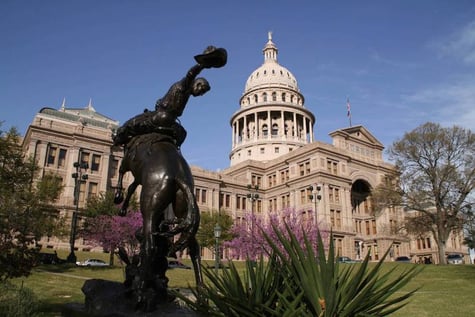 Image Source: Flicker/ Ed Schipul
The Urban Land Institute's study found that Austin grew at a rate of 8.6% last year. "Survey respondents and interviewees like the industrial base, the appeal to the millennial generation and the lower cost of doing business in Austin," the report says. The report also ranks Austin as number one in homebuilding which directly translates to a housing market that is performing above average.
Vintage Oaks is conveniently located near Houston and Austin, where you can access the booming economies in either city along with the Hill Country housing market many Texans are embracing. Are you headed to central Texas to check out one of the great companies in this area? Stop by and see us while you're here!