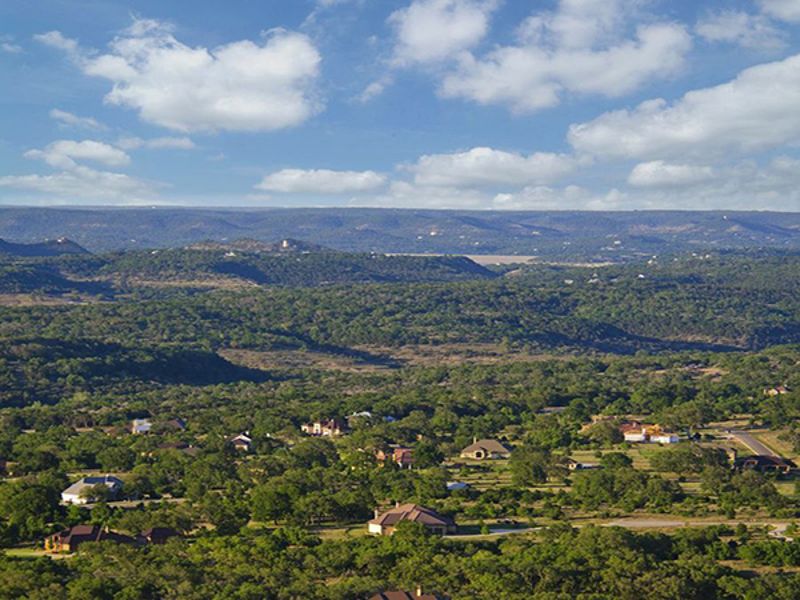 With interest rates at historic lows and Texas land representing some of the best values in the nation, many veterans know now is a smart time to make their purchase. Getting the most for their money means knowing the most cost effective way for Texas veterans to buy land.
Location
Veterans have a number of desirable locations from which to choose throughout Texas. Increasingly, they are buying property and building homes in the Texas Hill Country, where an array of land options, beautiful surroundings, convenience to both Austin and San Antonio, and great access to veterans services combine to provide a stellar way of life. A favorite choice is Vintage Oaks, the Hill Country's fastest-growing masterplan and home to top Texas values.
Loans
Special loans from the Texas Veterans Land Board (VLB) can make landbuying even more cost effective for veterans. These 30-year conventional loans require only five percent down; the 5% down payment is the lowest down payment available in the state of Texas for a land loan. VLB loans are:
Only for properties in the state of Texas
For properties of at least one acre
For land valued up to $125,000
Intended for

"bona fide" residents of Texas who have served in any of the United States' five military branches: Army, Navy, Air Force, Marines, or National Guard
Also includes special discounts that are offered to disabled veterans and unmarried surviving spouses
About Vintage Oaks
Vintage Oaks is the second largest provider of land loans for veterans. Home to a number of retired military and veterans, as well as wounded warriors through its partnership with Operation FINALLY Home (OFH) to provide homesites and mortgage-free homes to American heroes, this veteran-friendly community offers an array of properties ideal for Texas veterans and is convenient to the San Antonio Military Medical Center, the VA Clinic in New Braunfels, and Randolph AFB.
For more information about the VLB program, visit Vintage Oaks or click below to download the Texas Veterans' Hill Country Land and Home Buying Guide.
You can start your land search at Vintage Oaks, the fastest-growing community in the Hill Country. The veteran-friendly community of Vintage Oaks offers an array of acreage properties with some of the Hill Country's most spectacular views, an ideal location in New Braunfels between Austin and San Antonio, and easy access to veterans' services including the San Antonio Military Medical Center, the VA Clinic in New Braunfels and Randolph AFB. Vintage Oaks and developer SouthStar Communities have partnered with Operation FINALLY HOME on 10 mortgage-free homes for wounded veterans, with No. 11 in the process of being built now.
For more information, visit Vintage Oaks or click below to download our
Veterans can check to see if they meet the VLB's eligibility requirements here http://www.glo.texas.gov/vlb/veterans-benefits/veteran-loans/eligibility.html and view the application here. You can view the VLB land loan application here.