The Pros and Cons of Buying a New House You Should Consider
The thought of owning a new home is exciting. You dream of a place that's free of holes in the walls left from the past owner's family photos and new flooring that has only felt your family's steps. In this dream, your house also contains everything on your "must have" list plus a few little extras. Do you want a huge master suite or maybe double ovens in your kitchen? Buying or building a home can offer you the opportunity to have all of the most updated features and conveniences on the market, but sometimes major updates come at a cost. Cassie Daniels of Realtor.com dove into the pros and cons of buying a new house and how they might affect a potential buyer.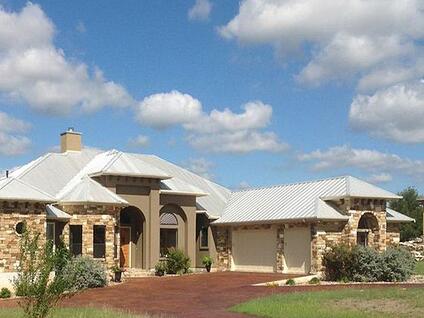 Choose Your Neighborhood and Builder
Most real estate experts say location has to be at the top of your list when looking to buy or build a new home. When you choose a neighborhood that's been laid out with careful consideration you not only get to choose an ideal location for your new home but you'll have the option of picking between a host of premier builders. Each of these builders focus on a specific style and design that can meet any needs and expectations such as timeframe, price and size of your new home. When considering the pros and cons of buying a new house there's no need to feel like you have to upgrade everything, you work with a builder to achieve the needs and desires you've ranked accordingly.
Amenities You Want and Those You Don't

Many homeowners make the decision to buy or build a new home for one main reason. You can have the amenities you want and save money by nixing the things that you don't need. Adding amenities give you the opportunity to choose the upgrades you've always wanted in your home, for example the addition of accordion doors opening to the patio from outside of your kitchen. In many cases, when a premier builder creates your new home you'll have the opportunity to add features like these as a standard part of the home. Be sure and give your builder your "must have" list up front to make sure you get what you want and aren't disappointed or accidentally go over budget on things that might not come standard.
New Features Lacking in Older Homes
The last important consideration when thinking about buying a new home is that, it's new. You won't have the concern of outdated appliances or heating and air units, which will save you a lot of money in the long run. Not only are new units a money-saver and energy efficient, they are safer as well.
Have you considered the pros and cons of buying a new house and are ready to see your options? A member of our expert team at Vintage Oaks is ready to assist you in finding a new home or homesite that fits your lifestyle and expectations.