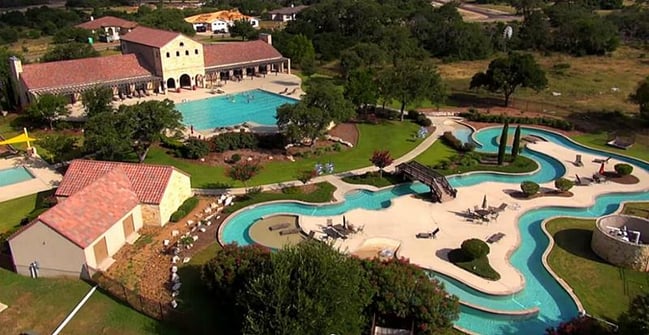 Master planned living is one of today's most popular choices for land and homebuyers. The vast real estate options are only the beginning of what these communities have to offer.
You should live in a master planned community because:
1. You want to protect your property values
Everyone moves into a new neighborhood with the hope that their home will increase in value, but when you live in a master planned community, you have a much better chance of that happening.
That's because master plans have a Property Owner's Association (POA). The POA serves an important purpose by establishing and maintaining community standards that include architecture and landscaping, among other things. That means your property values won't take a hit because your neighbor painted his house bright pink, let his yard die and wither up, or parked a broken-down car on his lawn—because none of those things would be allowed. In a community without a POA, there might not be standards in place to protect the look and feel of the community, let alone your investment.
2. You want to be active
One of the hallmarks of a master planned community is its on-site amenities. Everything from swimming pools to clubhouses to ball fields to golf courses to private lakes can be found in a masterplan. Not only do these amenities prove valuable year after year, they can also help you get in shape, stay active, and meet other residents who enjoy some of the same activities as you.
3. You want to be involved in your community
Those who live in a masterplan tend to be more involved in the community, both from a standpoint of making sure it is being run well and supporting its residents, to planning and participating in community events. Buyers who like to be especially involved in their community can join the resident-run POA.
4. The locations are convenient
While planned communities are located in a number of different settings, many of the most popular ones tend to be in locations that are scenic, close to amenities, and convenient to work centers. This is one important reason that Vintage Oaks in New Braunfels between Austin and San Antonio has been the fastest-growing community in the Hill Country for two years running.
Masterplans that connect with buyers are typically the ones that have a winning combination of features within the community together with easy access to restaurants, shops, recreation, culture, schools, and employment—all the ingredients for a well-rounded life.
For more information about masterplanned communities, visit Vintage Oaks. You can also click below to view available homesites.