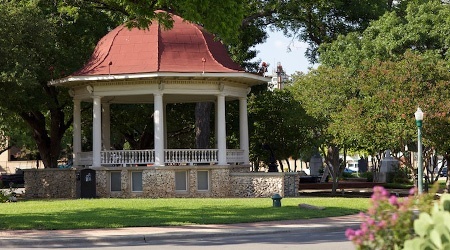 Texas is repeatedly noted for its military-friendly nature and its support of veterans. It's not surprising that the state houses several cities that are considered the best for veterans to live in.
1. San Antonio
Proximity to Joint Base San Antonio and the San Antonio Military Medical Center makes San Antonio a worthy option for veterans. San Antonio also offers abundant housing in a wide range of prices, sizes and locations.
"Known as 'Military City U.S.A.,' San Antonio is the second largest metro in Texas and the seventh largest in the United States," said USAA in its report on the best cities for veterans. "Nearby Air Force facilities create the strong military presence, and the area has a substantial business community but also a laid-back character.
2. Austin
Austin is a favorite destination for all types of buyers, and also rates highly with veterans. Forbes put the city on its best places for veterans list for its low unemployment rate and median home price, plus employers like Union Pacific and the City of Austin, who have veteran hiring programs.
3. Houston
Houston has topped USAA's list of job-focused best places for veterans thanks to "affordability, a vibrant economy, and the jobs and industries that best fit the skills of today's transitioning military members." Houston's low unemployment rate, recent job growth, and a "median housing price" that's below the national average "despite its booming economy and higher-than-average household income" are other notable factors.
4. New Braunfels
A growing choice of veterans is this scenic city that surrounds them in Hill Country beauty while remaining close and convenient to nearby veterans services as well as both Austin and San Antonio.
Sperling's Best Places ranked New Braunfels as a top city for military, noting its "strong economy, attractive downtown, and entertainment."
The city is convenient to an abundance of important services, including the New Braunfels VA Clinic. Randolph Air Force Base is also located nearby in Schertz. It also doesn't hurt that the fastest-growing community in the Hill Country is located here. Vintage Oaks is not just military friendly, with a large veteran population, but also supports wounded veterans through its partnership with Operation FINALLY Home (OFH). Vintage Oaks developer SouthStar Communities and OFH have now partnered on 10 mortgage-free homes for American heroes with the 11th home underway in Vintage Oaks right now.
For more information, visit Vintage Oaks or click below to download our free Texas Veterans' Hill Country Land & Home Buying Guide.