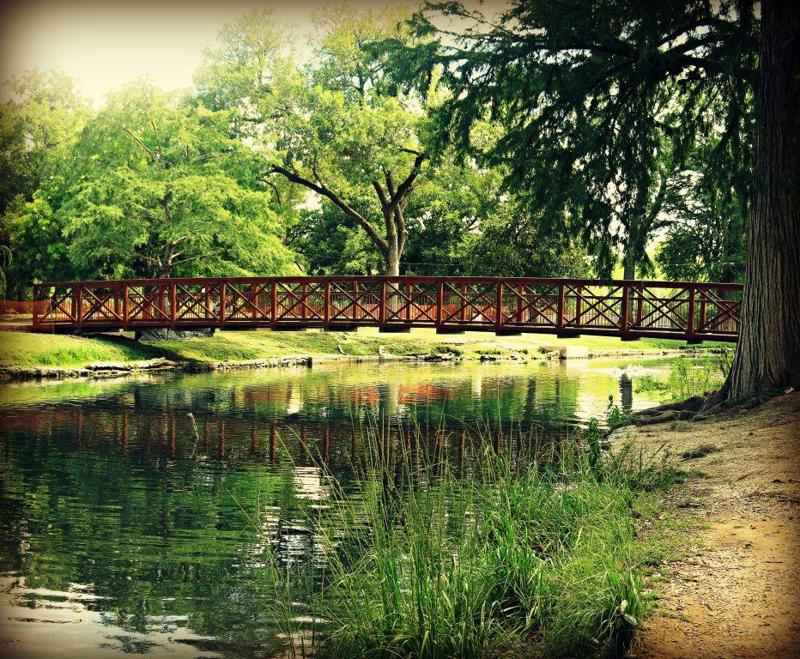 If you're looking for a way to enjoy nature right in the city you love, you've come to the right place. New Braunfels offers great parks, lakes, and other recreational opportunities to keep you busy and happy all year. Here are the Top 5 New Braunfels parks and recreation attractions.
(1) The Arboretum
Home to more than 50 species of trees, the Arboretum has one of the most diverse collections in the state of Texas. The Arboretum features a 1.25-mile walking trail. You can download a map to familiarize yourself with the trail.
They also have free guided tours during the year. More information is available on their website.
The Rivers
There's nothing like a day at the river, and New Braunfels has two great options to explore.
Whether you are looking to float the river or simply enjoy a picnic with a view, (2) The Comal River and the (3) Guadalupe River each offer unique opportunities.
The Comal River is the "shortest navigable river in the state of Texas," said Wikipedia. "It runs entirely within the city limits of New Braunfels…and is a tributary of the Guadalupe River." The Comal famously retains its 72-degree temperature, making it a favorite spot all-year-long.
The Guadalupe River runs "from Kerr County, Texas to San Antonio Bay on the Gulf of Mexico," said Wikipedia. It's the lower river that runs in New Braunfels, providing whitewater rafters, canoers, kayakers, and tubers with a great spot to play.
Check out TubeinNewBraunfels.com to keep up on important river rules.
(4) Landa Park
This 51-acre regional park is currently the largest park in the city of New Braunfels (Fischer Park will surpass it when completed).
Landa Park features:
Walking paths
Picnic facilities
Miniature train
Paddle boats
Miniature golf
Playground
Nature trails
You can download a Landa Park Map for more details.
(5) Landa Park Golf Course
Adjacent to the pristine Comal River, this 18-hole public golf course combines challenging play with stunning Hill Country views. The course recently underwent new renovations.
Coming soon:
Fischer Park
The aforementioned Fischer Park will measure 62 acres and will include: hiking and biking trails, playgrounds, a splash pad, fishing ponds, picnic facilities, a nature center, and an outdoor amphitheatre. The park is currently being developed.
Other New Braunfels Parks and Recreation projects currently underway include a new off-leash dog park, a much-appreciated addition to the city for dog owners and dog lovers at Vintage Oaks and other communities in the area.
Vintage Oaks is the fastest-growing community in the Texas Hill Country with a variety of land and home options and a location right on the Texas Wine Trail. For more information, visit Vintage Oaks. For more information about raising a family New Braunfels, click the link below.