Finding a restaurant the entire family can enjoy together would seem to be easy…until you try it a few hundred times. Family-friendly dining goes beyond a broad menu with choices to suit different ages and tastes (but it's a good start!). Here are the top family-friendly Texas Hill Country restaurants that go a step further to create an environment that makes eating out a pleasure.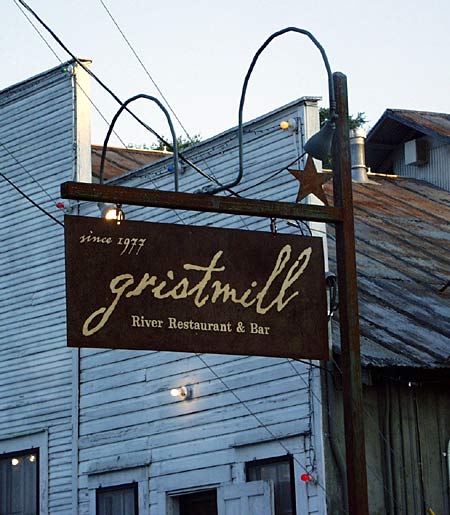 Gruene
Winner of many awards and accolades for favorite restaurant in the Texas Hill Country, The Gristmill also garners high marks for family friendliness. With a menu that caters to kids' palettes (burgers, chicken sandwiches), live music, and a large area to dance, run, and climb, it may be the yung'uns who ask to come back again and again.
Fredericksburg
The kids will get a kick out of the retro look of this bright red '50s diner. But the real treat is the homemade ice cream, so save room if you come for an actual meal (and if you do, order the Reuben). The Mexican vanilla, the salted caramel, the coffee toffee…hopefully you'll have an easier time choosing an ice cream flavor than we have.
Fredericksburg
Home to one of the best burgers in Texas (so named by Texas Monthly), Alamo Springs Café is the place to come to hear more live music, or get a bit—a great big, delicious bit—before or after an outing to the adjacent Old Tunnel State Park. It's also the place to take part in or witness a burger eating challenge (six of them in 30 minutes!).
Marble Falls
Back on the dessert train, because while the Blue Bonnet Café has some good Southern eats (pot roast, chicken fried steak, of course) plus one of the best breakfasts by Texas Highways and Travel & Leisure Magazine, it's their homemade pies that drive people wild. Pack the kids in the car for a special treat and you just might find the secret to great behavior.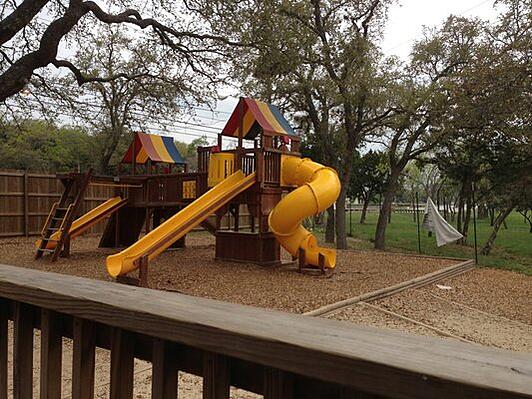 Boerne
Another spot for live music, the Dog and Pony Grill also offers a play area for the kids, a combination basketball court/dance floor, and big screen TVs. Plus, kids eat free on Mondays.
Hondos on Main
Fredericksburg
The donut-shaped burger will get 'em in the door, and the live music will keep 'em entertained.
New Braunfels
American fare including burgers (including the famed "Big Juicy") and fries and chicken fried steak promises something tasty for everyone. The bonus for the kids: an outdoor play area with a sandbox.
For information about living in the Texas Hill Country, visit Vintage Oaks or download our Family Guide to Hill Country Living to learn more about all the Texas Hill Country has to offer families.