What You Can Do to Increase the Value of Your Home
Whether you have just purchased a new home or are thinking of selling, upgrading certain amenities and features in your home can make it feel and look so much nicer. Home improvements can increase the value of your home and give you that needed competitive edge when selling your property. What improvements are worth the most to your time and wallet and where should you start? Freshome gives some insight into what you should be investing in and why.
Landscaping and Water System
What your home looks like from the street when a buyer pulls up is a huge first impression whether good or bad. If you are in the market to purchase a home, you probably know by now that investing in a big landscape clean-up project is not where you want to put any of your extra budget. Having well-groomed landscaping and a irrigation system that works efficiently offers you and the next owner the luxury of having a great looking yard with minimal work.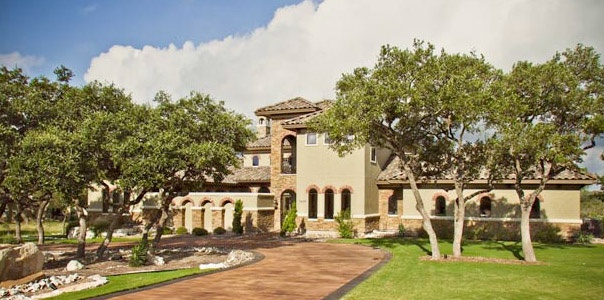 Above Average Windows
Good windows will make you feel more comfortable in the winter and summer months and can help you save on energy bills. You'll find more value in your home by upgrading to a window that is rated with a R value (the higher the R value the better) such as a double-paned or insulated window that offer increased insulation and are condensation free.
The Kitchen
The kitchen is the biggest asset in your entire home. That's why upgrades in this area can really increase the value of your home. Surfaces and floors should be high on your list followed by upgrading to a better grade of cabinet. For counter tops, granite is the luxury material of choice for both homeowners and buyers but Freshome suggests a granite overlay made from composite granite/resin combination as a lower-cost but still high-grade alternative. Updating your appliances to stainless steel or professional grade appliances to give your updates the edge you're looking for. Make sure that your cabinets are made from wood, if not, switch them out. If they are wood, sand them down, refinish them and add nice hardware to increase the value of your home. Last, don't forget the flooring, Freshome says the rule of thumb is the more the flooring material stands up to wear and tear, the higher the grade. Choose tile, stone or wood to finish off your luxury kitchen upgrade.
Upgrades to your lifestyle are a Vintage Oaks standard. We offer a variety of amenities throughout our community such as community pools, outdoor tennis courts and clubhouse that will increase the value of your home and make sure that you love your home for years to come. Get your wish list ready and request information about a Vintage Oaks property today.