How to Throw the Best Housewarming Party in the Neighborhood
Most home buyers will say that choosing your neighbors is almost as important as choosing your new home. Now that you've moved in, throwing a housewarming party is an excellent way to meet your neighbors and give your friends the first tour of your new home. However, how to host a housewarming party is unfamiliar territory for many new homeowners.
How do you know what to plan and who to invite? Colleen Rush of Good Housekeeping gives some guidance on how you can pull of this special event.
Do you send a formal invitation?

Rush guides that housewarming parties don't call for a formal invitation because this is generally a more casual event. Sending an evite is fine, she says. If you want to invite the neighbors across the street that you have only waved at, dropping a simple note at their door is appropriate.
Do you need to advise people on bringing gifts?
Housewarming parties differ when it comes to gifts. Many people, especially those who aren't moving into their first home will choose to throw a Stock the Bar party. Your guests can bring bar accessories, a nice bottle of wine or other bar favors to set you up for future entertaining. Don't treat this event like a wedding shower, if someone brings a gift, open it later.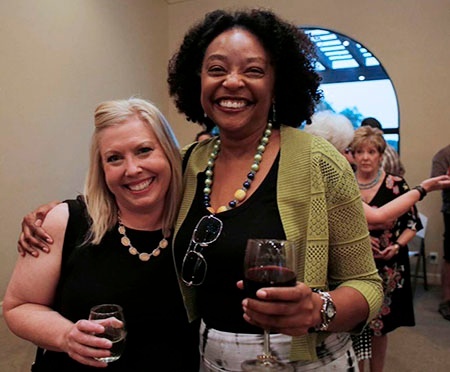 What if the Yard is Still in Shambles?
Completed landscape or other minor unfinished details shouldn't affect your housewarming party. Once you are settled in, host your celebration. Your guests won't care if your outdoor grill hasn't arrived and it's an excuse to have them over again at a later date.
Should You Show Guests Around?
Absolutely, says Rush, this is the reason for throwing the party. She suggests not showing your guests around on an individual basis, but to group people together for group tours. This will give your guests a chance to visit in a smaller group and for you to enjoy the party. Rush also says to have to interesting talking points so the tour has more objectives than just showing off your new space.
Remember, the point of housewarming party is to meet your neighbors and show your friends your new space that you are proud of. At Vintage Oaks, we have beautiful homes that are move in ready or choose one of our Hill Country homesites for your next home. Make plans to visit Vintage Oaks and see our rolling hills and meet our friendly neighbors for yourself.