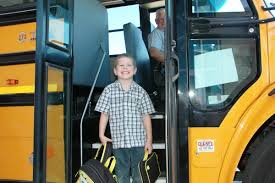 Another reason to love living here: the top-rated New Braunfels schools. The city's districts ranked high among all San Antonio area school districts in a recent analysis.
"In a list of the top 50 school districts in the San Antonio area, Comal ISD was ninth and New Braunfels ISD 16th," said the Herald-Zeitung. "The list was part of a larger ranking of 8,738 public school districts across the country by education analyst group Niche."
A combination of hard data and student/parent commentary was used to compile the report. A strong score "indicates that the district contains great schools with exceptional teachers, sufficient resources and a diverse set of high-achieving students who rate their experiences very highly," they said.
Information including academics, the quality of teachers in the district, facilities, diversity, and extracurricular activities was included in the grading.
The Comal ISD serves the children of Vintage Oaks, providing a quality education for all grades. Comal ISD earned a "B plus" for academics, a "B" for teachers and an "A" for resource and facilities, said the Herald-Zeitung.
"Comal ISD also scored well in the food category, as well as administration and policies, with an 'A' grade in both."
Comal ISD also earned several distinctions in the most recent Texas Education Agency (TEA) 2014 Accountability Summary. All 28 of the district's campuses were rated "Met Standard" by TEA. In addition, Comal ISD was named a TEA district which "Met Standard."
There are only two available ratings for 2014: "Met Standard" or "Improvement Required."
In total, 15 schools in Comal ISD earned at least one Distinction Designation and the district received 29 overall Distinction Designations.
"This is just further acknowledgment of the excellent teaching and learning that goes into our classrooms every day," Comal ISD superintendent Andrew Kim said in the Herald-Zeitung. "Time and again we hear from parents that they choose to live in Comal ISD because of the distinguished reputation of our schools. We continue to see rapid growth and record numbers in our district, and it's not going to slow down anytime soon," he said.
The Comal ISD comprises 16 elementary schools, 5 middle schools, and 5 high schools.
For more information about living in New Braunfels, visit Vintage Oaks. Or, click below for more information about the schools of the Comal ISD.